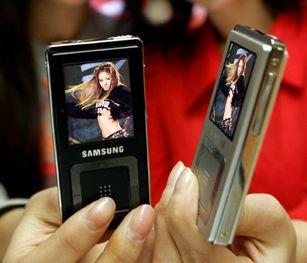 Recently Samsung unveiled its flash based media player. YP-Z5, hottest new member of Samsung Family resembles iPod Nano but its ability to play video files along with audio files makes it a better option.
YP-Z5 media player posses a 1.8′ TFT-LCD display and its available with storage capacity of 2 and 4 GB. Its Digital Natural Sound engine (DNSe) can amplify the low end sounds. YP-Z5 has got amazing battery back up. Its Li – Polymer Batter allows it to sing for 38 hours on a stretch.
YP-Z5 will appear in CES 2006 Las Vegas for the first time.
Lets see if it can give a tough fight to iPod or not.
via techeblog