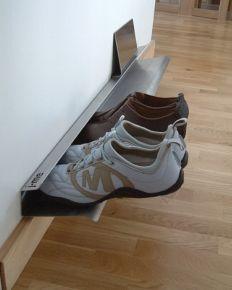 After buying that pair of designer foot wears recently, I was literally broke. That's the reason why, I always take care of them and this Stainless Steel shoe rack appears like an ideal home for them.
This shoe rack has a wall mounted above the skirting board which allows the shoes to float on the floor. It can hold six pairs of shoes at a time. The best part is that through a movable mirror I can see how cool my shoes are looking while I am putting them on.
You can get it from Unique for just $125.