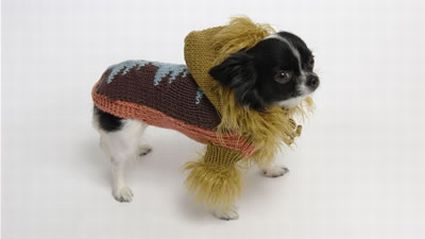 Being a dog lover, I have an urge to don cozy clothes on every little pup that I come across in a rough weather. My pooch too is taken proper care of, especially when it comes to protecting him from the cold air. How much ever he hates being packed in warm clothing, I cannot but go against his wishes.

If your pet does not mind being covered with something warm in the approaching winters, here is an ideal gift for him(even if he does, you know what's better for him!).
'Dog In Paris' has come out with the most adorable wool sweater for your cute puppy. The sweater is multi colored featuring a detachable hood and tiny doggy buttons, making him look as cool as his master!
The price you pay for the item is $151!
Via: Writinginstruments