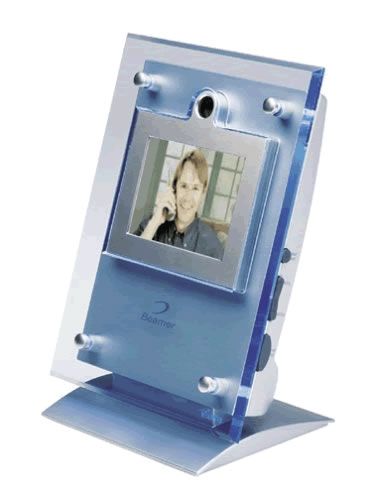 Who would not desire to view the face of the person while talking to him over the phone? if you wish, here is the latest and innovative product recently launched in the market — the Vitala Beamer BM80 Single-Unit Video Phone. It is an ultramodern set of home video phone. The phone can be connected via any ordinary analog phone line.
The trendy yet useful product comes with various special features. It has a digital picture frame-mode, to display saved images and pictures in it. You can also create your own image slide show and can send and obtain images from other BM FX phones. This new futuristic home video phone gives you the option of storing at most 12 digital still pictures.

It is available with a 3 1/2 TFT LCD color display screen. Other additional benefits of this phone include that there is no necessity of any further installation or maintenance cost, service fees, contracts, subscriptions, special equipment or wiring. This phone is indeed a revolutionary item being introduced and is expected to be highly popular among people in the future.
Source: gifts