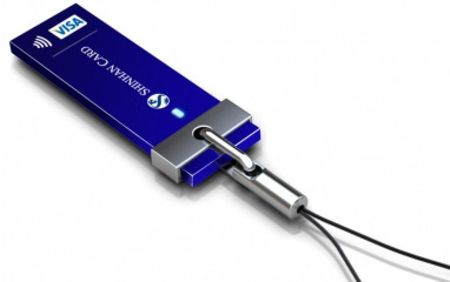 'Shinhan Card' which is the biggest South Korean credit card company, unveiled a new USB stick as credit card on December 27th. It looks very stylish with the white letters on dark blue background. This one is the first ever USB type credit card with some special features.
Let's have a look at its features:
1) This credit card from 'Shinhan Card' supports the information inquiry and the automatic log-in service.
2) The built-in IC chip has a public authorization and the internet credit payment programs.
3) No need to insert the credit card for the online payment, instead just connect the USB to the slot.
4) You can use the IC card reader for the no-touch payment at the franchise stores.
The USB itself cannot be used as a portable storage device for deleting or saving data. However, it can surely get points for it's great and attractive design with dark blue color.
For now the company is hoping that this USB attracts many franchise stores. As we like to minimize the things we carry, it would be great if this comes along with some storage capability.