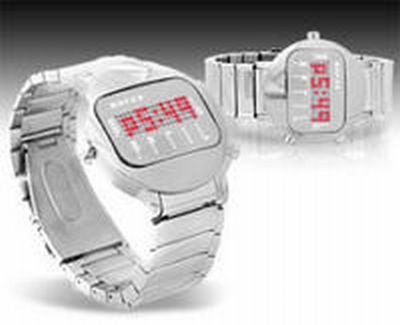 TokyoFlash company that brought the highly anticipated equalizer watch now comes up with an unusual unreadable TokyoFlash Morse Code Watch. Yes, they are a little less than practical, as now they have come up with a watch which tells the time by giving the morse code audibly through an integrated speaker or displaying the morse code via LEDs.

It is making a name in the watch market for one can either listen to the dot-dash-dot via a tiny built-in speaker, read the dot-dash-dot on its red LEDs and can also be switched over to depict the time in standard Roman numerals.
If you are a binary geek watch lover then these cool looking watches are selling hot as hell, for £59.95!
Via: Shinyshiny