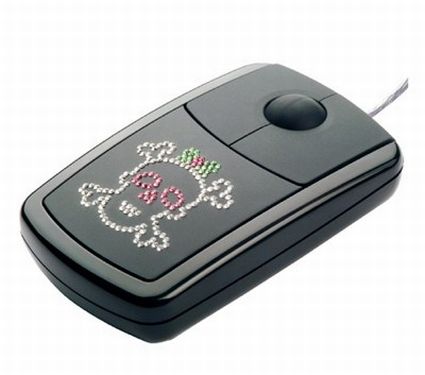 The Crystal Pirate mouse is here, crowned with 'precision-cut' Swarovski crystals in the symbol of a pirate skull and crossbones. I needn't ask how many of you have fantasized the above symbols to be a part of your system!
The state-of-the-art 800 DPI optical technology makes the mouse pinpoint precise and quick. The fashionable mouse can be easily plugged into any USB port.
The Crystal Pirate mouse, with the gleeful skull sporting a green hat, can be yours for $135. You can't expect this amount of treasure to come cheap!
Via: Popgadget