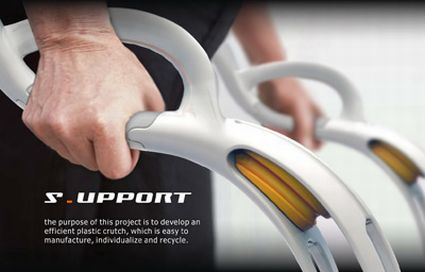 We have been getting support from the crutches since a long time, to maybe over 5,000 years. The basic design of the crutches remains fixed, with minor variations here and there. However, 'S_UPPORT' has brought a sort of revolution in the field of short-term use of crutches.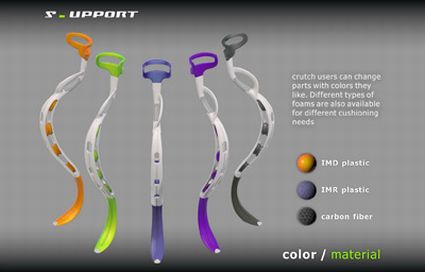 The project aims at developing a competent plastic crutch, which can be easily created and the best part is it can be recycled too. S_UPPORT makes use of nano-nylon, which can be recycled repeatedly, without losing its strength.
They come with exchangeable parts and optional accessories to fit different body scales.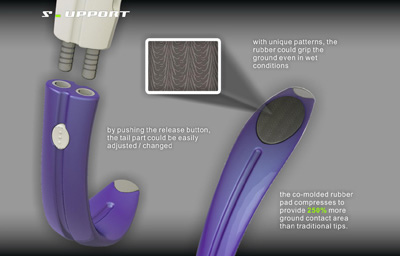 Via: Tuvie