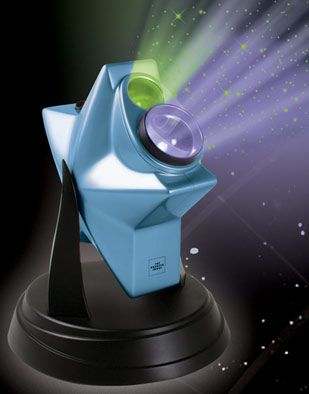 It is always fascinating watching the night sky. It gives a sense of esthetic. Who can better narrate the feeing other than a poet? Just think of a home which can bring you the scenic beauty of a night sky. Thanks to the Sharper Image light show, we can see shooting stars in the sky inside our home.
With Christmas round the corner, the Sharper Image laser light show can be a best item for home interior decoration. With special shooting stars and imaginary cosmos, you can create an artificial sky in your home.

The Sharper Image light show is based on holographic laser technology. It comes with two precision glass lenses to produce delightful imaginary cosmos. It measures 8.5″ x 9.6″ x 11″. It follows very simply set up process. You just need to plug it with built-in AC to the adapter. The price of the light show is nearly $180.
Via: Sharpe Image