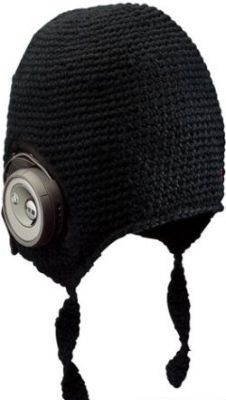 It is a trendy gadget for the geeks during winter. The monkey cap equipped with Bluetooth headset as shown in the side image, will keep you chilled with iPod music. The sound quality is crystal clear.
You can use your mobile phone as music player. Don't worry! You can also use the headphone for mobile calls. The unique feature of the headset is that it automatically stops music when you get an incoming call. I don't have further information regarding the device, but it will be, for sure, a handy device in the winters.
Whatever that may be, the ethical Bluetooth headset is a cool gadget for the geeks. It can also be a perfect gift item for your loved ones. Sorry! Unfortunately I don't have information about its pricing.
Via: Digi Online