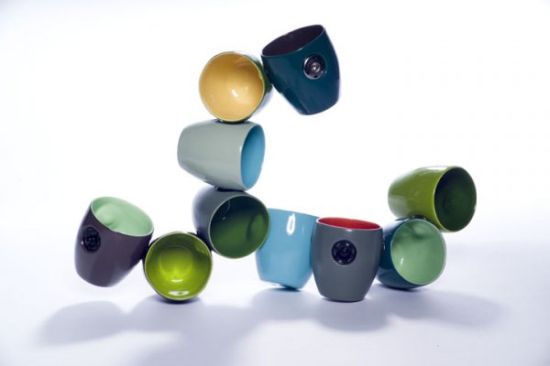 Denver based INV/ALT design is seeking to make a difference in the form, and to some extent functionality, when it comes to the products that we use everyday. Among the creations of designer Angela Schwab – brain behind the company – are some of the most unique looking kitchenware that you'd ever come across.
Magnetic cups are an illustration of how out-of-the-box thinking can change the face of a product that is mundane to most of the eyes. On the sides of small ceramic cups are located powerful magnets that make it possible to hang these cups on any metallic surface. Thus, you may choose to attach your cups directly on the surface of your refrigerator for the greatest ease in locating them. Or try and have some fun in the kitchen by linking them in nice long chains. That'll definitely funk up the space a bit.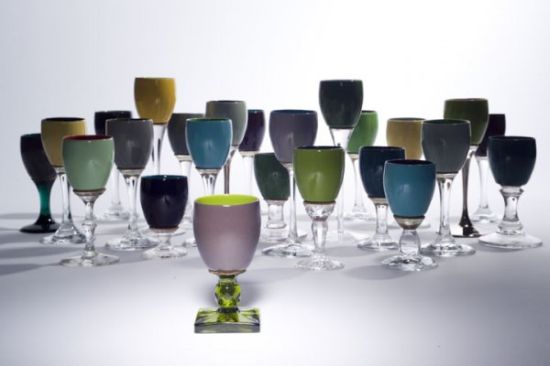 Angela has also designed the Snap Cup. This also embeds magnets but makes it possible to mix n match in a whole new manner. There are two varieties of snap cups. The first one has a snap on the side with a cork-cushioned handle to ensure the perfect fits, the second one attaches onto a glass stem. You can pair differently colored handles and cups just to have fun or to spice up things when you start to get bored.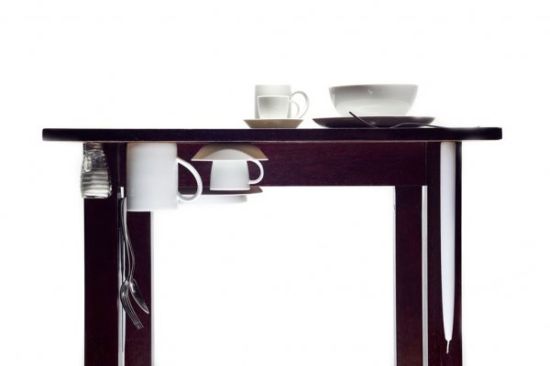 Last but not the least, Table + Ware is one piece of ingenuity that you must see. Here, neodymium magnets are strategically placed so as to keep every thing on the table at its proper place. Magnets at the bottom ensure so unique a storage area that your guests would be baffled.
These are some wonderfully innovative and uniquely designed products for your kitchen. At the very least they ensure you'd have something magnetic to look at when you step into the kitchen.
Via: Inventorspot