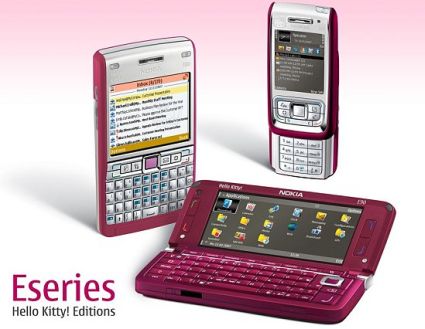 So what do we get when we gift free Photoshop trials to crazy fans? You guessed it alright, weird concepts. Nokia ESeries 'Hellow Kiity' phone is one such design. Weird, but right down my alley.
Will it not be fun to watch the chic cat go cellular? Yes. But ESeies, for heaven's sake, no.
That was my editor. I think pink is the color for ESeries. Girls' imagination will already be flying with thoughts of the coolness this pink phone would radiate. Hold that thought because as for now the cell phones come only as mock up gadgets.
Wonder what Nokia thinks of all this? Fingers crossed and hoping that the Finnish giant takes a liking for this weird design.
Via: geeksugar