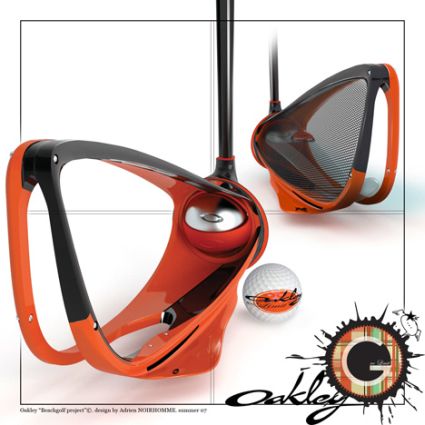 What is the one thing that people seek to avoid on a golf course? Apart from the rough it's probably sand. But those are normal people. There are some people who'd like to play golf on sandy beaches so that they can enjoy the good old game and spend some quality time with the family, simultaneously. Unfortunately, the game doesn't quite allow this. Maybe it will if you tweaked the mechanics a bit. More specifically the equipment.
Adrien Noirhomme has envisaged the concept of a new CLUB for beach golf. This lightweight club which is almost hollow encompasses a mesh screen and a head that can rotate from 12 degrees to 64 degrees. At the moment this concept is just a rosy dream and we would have to wait before it actually materializes.
Till then keep bothering yourselves with those Sand wedges. Hit 'em nice and straight. Better still, stay away from bunkers.
Via: topblogposts