Its time to travel and its time for some music so, where is the trouble? Trouble is how to look really chic with those heavy bags. To kill two birds with one stone, you need a Boom Box. Journeys' Boom Box combines the wonders of a music system and the coolness of a trendy bag in one.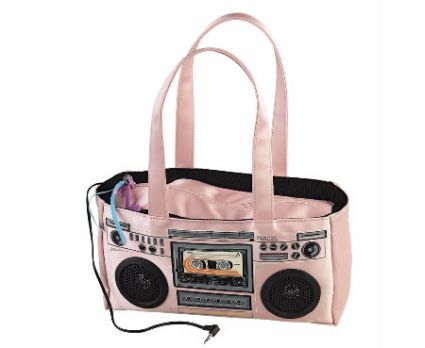 It comes for a measurement of 12″ (L), 6 1/2″ (H), 3″ (W), 9″ straps in pink color, blending well with the trendy looks of the cool maidens who would love to carry a girlish pink. It comes with built in speakers which you can attach to your MP3 player, iPod, MP3 Phone or CD player.
This means all music lovers can now carry music around literally. This incredible bag comes your way only for an affordable $30 and all you need to do is plug it in on a mini jack and there goes your musical world unraveling itself.
via: gizmodiva