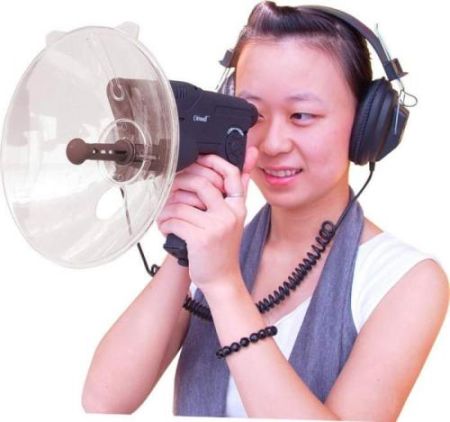 Hey guys, want to spy on your neighbor, girlfriend, or anyone? This spy device is then perfectly made for you. It can make you here faint sounds up to 20~30 meters away, and the loud ones up to an amazing 100 meters on a state of the art, comfortable headphones. So are we ready to spy guys, james bond stuff huh…!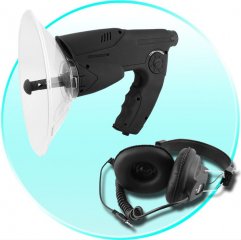 Added to this, there is a built in monocular which will let you see objects at up to x8 magnification, and a digital sound recorder to record the sounds you hear.
You will even be getting a fine tuning frequency knob to adjust how wide the sound reception is, in order to focus in on one sound.
This is a perfect spy gadget for nature lovers, law enforcement, or people just looking for a little fun.
Facts about the Bionic Ear:
Sound Distance: 100 Meters Max
Built-in Monocular: magnification x8
Digital Sound Recorder: 12 seconds
Headphone Jack: 3.5mm
Dimension:
Sound Gun: 175×280×55 (LxWxD)
Sound Dish: 250mm round 60mm(D)
Stereo Headphone: Adjustable Length 160mm~200mm