Award-winning Assa Ashuach, Israeli-born, London-based designer has gained fame for creating 'intelligent' products realized through the use of advanced design and production technologies, thereby redefining both form and function of everyday objects and developing an almost surreal design aesthetic. How? Well, you'll have to scroll down to know for yourself,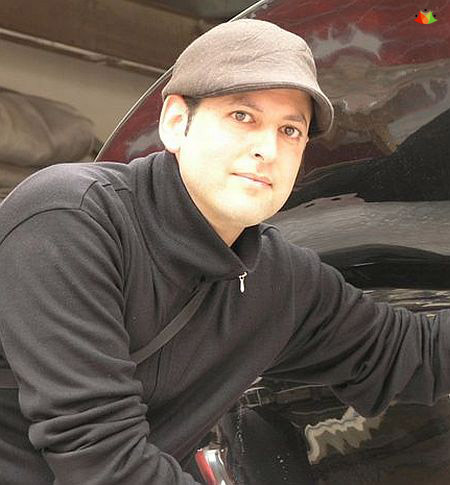 1. Assa, please introduce yourself to our readers?
Assa: I am a designer, father, husband, friend, lover, and a very trained and passionate eater.
2. How are you able to bring about an almost surreal design aesthetic sense in both form and function of everyday objects?
Assa: Positive input leads to positive output. I like eating well smelling nice smells, listening to nice sounds and observing almost anything.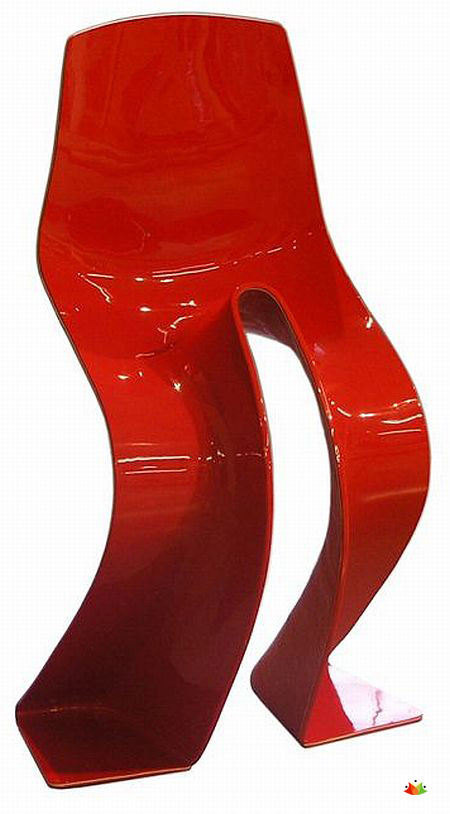 3. Assa, please acquaint our readers with your Osteon Chair and AI Stool, an 'intelligent' product, which you designed and realized in collaboration with Dr. Siavash Mahdavi?
Assa: The Osteon Chair is the first chair to be designed using a combination of 3D tools and artificial intelligence. Produced by EOS laser sintering the chair consists of a cosmetic skin and intelligent internal structure. Like the biological structure and mechanism of bone, the artificial intelligence software knows where to create sufficient support.
Osteon chair is an intelligent product that growing in free space with an artificial intelligence 'DNA' code. This code contains all the information required to ensure that the object will transform perfectly from a virtual design into a 3D object that achieves the optimum strength whilst maintaining the desired visual aesthetic.
The AI Stool.mgx for materialise mgx, designed to carry a load of 120kg on a sitting surface at a height of 40cm. The challenge was to design a form with the minimum volume required for a seat and then instruct the AI software to calculate the required support.
The AI stool top layer designed to be soft and cushiony. How can softness be simulated in the virtual environment? One of the great successes of this project was to generate and analyze virtual softness.
The AI software used in this collaboration was designed by Dr. Siavash Mahdavi of complex matters, works rather like finite element analysis [FEA] in reverse. An ideal set of end results were formulated as the starting point and the optimal structure was created by working backwards to achieve that goal. The final AI Stool met all of the mechanical requirements while only using 1/3 of the anticipated material.
In the AI project the virtual designs were translated directly and perfectly from the 3d design environment by EOS laser sintering p700 machine. This project challenge the existing technology up to a point the we all had to update the technology by writing new codes and software.
The significance in this new way of building and designing objects is, one in the fact that we manage to optimise material usage by using 1/3 of the anticipated material. Second we develop a way to design with minimum constrains.
What was important for me was to develop a way to have a cosmetic unstructured outer skin and intelligent internal structure that you know will do the job… the outer cosmetic skin of the object is thin like the human face skin, open for the designer to be free and come up with optimised and playful design solutions.
4. Is there any kind of evolution in your work, what do you say?
Assa: Here is some info about a brand new design I exposed at my resent show in Rabih Hage Gallery in London, the AI light. The AI light has an artificial intelligence brain that senses space through five different sensors. Using a biologically inspired mechanism, this structure morphs and generates new behaviors according to your personal space.
It has five senses that can track changes in its environment and interact with its owner. Through digital sensations the light is able to detect what is happening around it. It is then able to learn from studying its environment and slowly develops a set of behaviors that then dictate a unique character to each light. The user is able to interact with the light by playing with it through sounds, light and movements. This smart structure might behave in unpredictable ways if moved to an unfamiliar space.
The revolutionary aspect of the new AI light is in its ability to study your personal space and then adopt a new set of behaviors that are tailor-made to your personal space. There is no remote control; you control the object by training it. The other aspect is the sculptural presence of this object. Art used to be unaffordable and distanced; this is the 'real art for you' imagine you buy Henry Moore that morphs between some of your favorite Moore sculptures. Some people cannot relate to abstract forms or 'art' but they can relate to mobile phones, why?
5. Do you think there's something you're most proud of so far, one particular project that came off really well?
Assa: Hard to say… the AI light and My trousers (trousers you can walk and sit with) are both very important for me. But then if I am investing my energy on something then it is obviously very important and satisfying.

6. May we have the honor of knowing your future plans with respect to your designs? And presently, what are the interesting things that have hooked your attention?
Assa: I am busy with animating objects… stay tuned.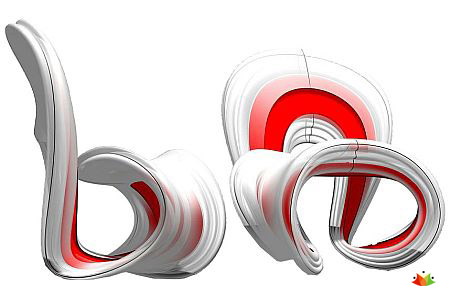 7. Do you have a signature style? If yes, what are the hallmarks of the style?
Assa: You have to say…
8. Any words of wisdom, you'd like to leave for our readers?
Assa: 'More than ever, the pace of technological progress is increasing exponentially and the evolution we can expect in the next two years is likely to surpass the progress seen in the last ten years'.
9. Finally, we'd like to have your views on Coolbuzz.org?
Assa: The world's greatest user guide!!!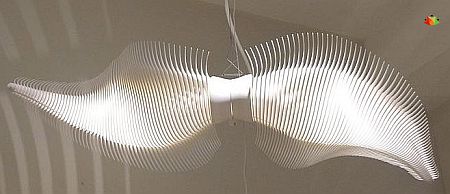 Quick bits:
Describe yourself in one word?
Assa: The indescribable.

What is the best moment of the day?
Assa: Used to the cigarette time now it is the Coffee time.

If given a week's holidays, how would you spend them?
Assa: With good friends and family.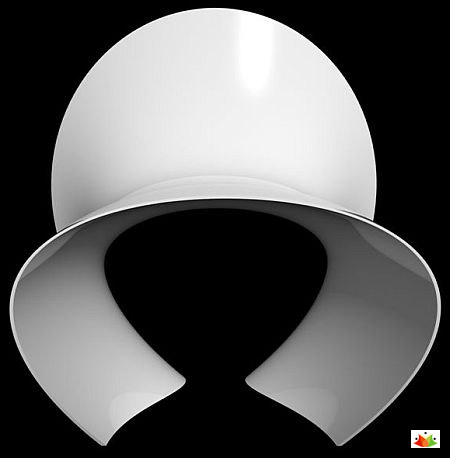 If given a chance, what would you change about the world?
Assa: The way people and countries are communicating. Borders are virtual today. We have to communicate on a more personal level in order to generate a world large multi cultural environment were unstable are supported by the stable and without prejudice thinking.
If you had to walk in another man's shoes for a day, it would have to be?
Assa: One of my dead grand, grand grandfathers… from many, many years ago.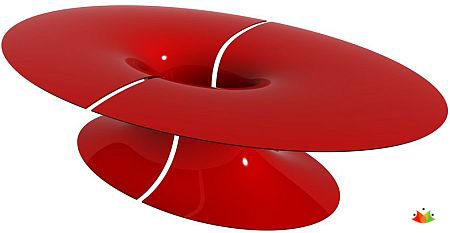 Thank you Assa for sparing out time and doing an interview with us, it is greatly appreciated, also I would like to wish you success for all your future endeavors.