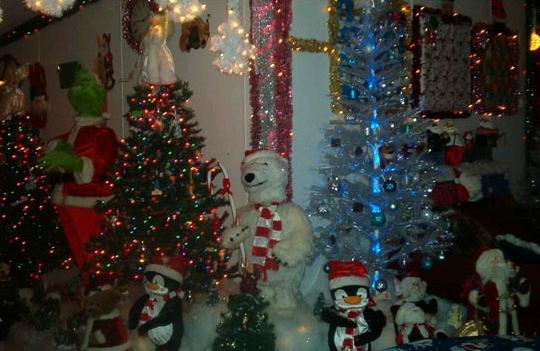 Joe Jankowski and his family from Belleville, Michigan have created a Christmas display that almost fills every corner of their home. They've used more than 17,000 bulbs and 30 Christmas tree's of various sizes.
They invite over 60 friends and family members every year, for a grand Christmas celebration. Joe says, 'When people come over, they're just blown away.'
6 Life size statues have also been used to decorate the house. Other than few rooms including Playroom and living room, all other rooms have been decorated. As per Joe, he can have only few things on or else fuse can blow off.

Via: CNN