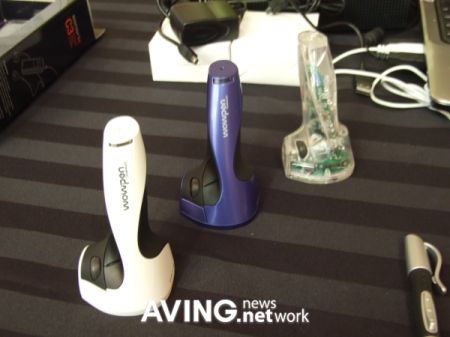 WOW Technology's 'WOWPEN Traveler' maybe the next big thing to happen to the computer world! It was showcased at IT Channel USA conference 2007 New Jersey, USA.
These hottest mice just relieve you from that redundant hassle that one incorporates while maneuvering the conformist mice. It prevents the user from getting that excruciating carpal tunnel strain.
Its so-called ergonomically designed vertical body design offer an integrated laser pointer and flash memory utility. The embedded silver nano-coating for anti-bacteria is one hell of a feature for the geeks too!

The SMBA (Small and Medium Business Administration) of Korea Sponsored this event with KITRI (Korean Information Technology Research Administration) and SyNET being the organizer of the same.
Via: Aving