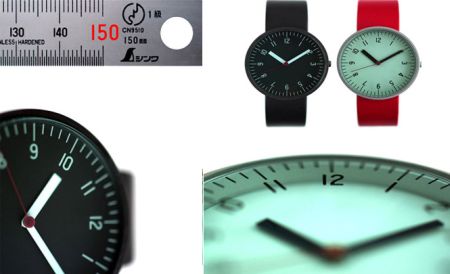 We must use time as a tool, not as a crutch
said John.F.Kennedy.
Isn't this true? The only motive of having a watch is to get things done as per schedule and see that you plan your day so that things don't go haywire. We spend hundreds of dollars on watches that scream 'BLING' and time sure doesn't stop for someone who wears an extravagant watch.
A simple and elegant watch with no frills is all you need to know time and plan your day. The World Muji Watch from Industrial Facility promises just that. This elegant analogue watch is a bit different from the rest and if you can see carefully you will observe the dial graphic is printed on the glass itself. The font of the dial does away with fancy fonts and is based on a ruler that is used for technical precision showing it means business.
I quote Ralph Waldo Emerson here as it sounds apt for this.
This time, like all times, is a very good one, if we but know what to do with it.