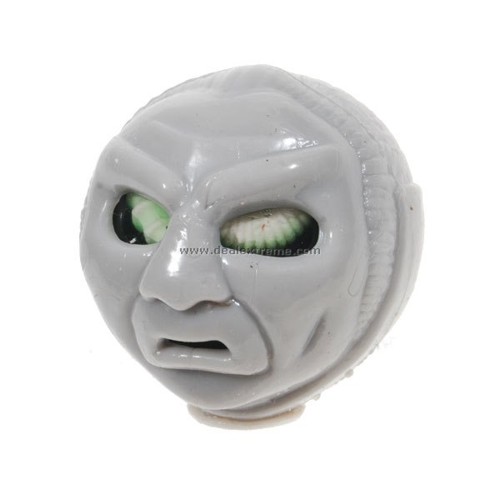 I don't have the slightest idea about the mental status of the genius who developed this weird looking gadget that claims to be a stress-reliever. It goes by the name 'See-Thru ET Head Stress-Reliever' and resembles a sick head of an alien. Unfortunately, there's no word from the manufacturers regarding the working of this unique horrific stress-reliever, so you are free to come up with your imagination.
I've developed my own theory based on the supporting pictures. It goes like this…
Whenever you feel stressed-out and crave for a self exploration, just grab one of these heads and squeeze it with all your might. As you release your frustration on the poor head, it's gel-like eyes pop out to reveal a couple of maggots. As you witness the head gasping for breath, you can reassure yourselves that your condition is not so bad!
Wow! That's a novel way to relieve stress. A pack of two heads costs $4.23 at DealExtreme.
Happy Squeezing!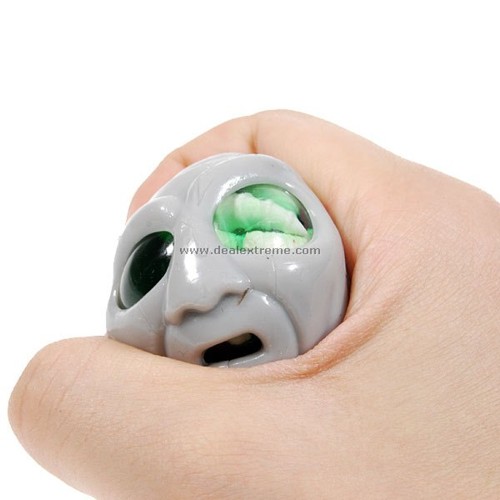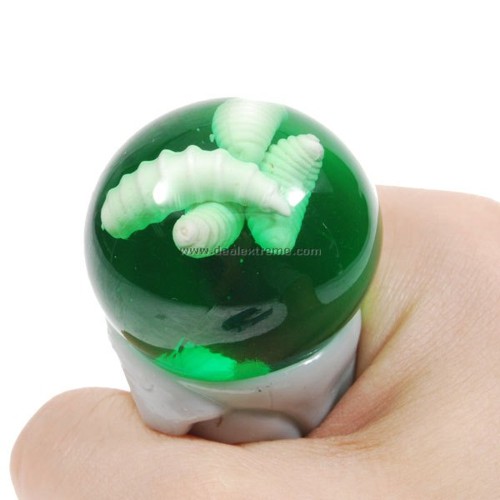 Via: GeekAlerts