Simon Enever is a highly motivated, skilled and driven designer who likes to combine classy, sophisticated styling with innovative functionality. His domain of creativity is vast ranging from designing technologically advanced gadgets, to simple, elegant and functional products. Currently he is working for design consultancy Kinneir Dufort, after completing two years at Lougborough Universiy studying industrial design and technology.

Wanna know more about his latent abilities, well, you'll have to scroll down from here,
1. When and how did you discover you had a talent for automotive design?
Simon: To be honest, my ambition as a youngster was to become an automotive designer. I am extremely passionate about cars, and have been since I can remember, so I always thought that mixing that passion with my love of design would be the way I would go. I had a choice of studying Automotive Design or Industrial (product) design at University and ended up choosing Industrial (product) design. This was mainly because over the years it became clear to me that I had a passion that spanned all areas of design and the skills I would learn in a product design degree could lead me into any area of design, even including automotive. After all, Ian Callum (designer of some of the latest Aston Martins and Jaguars amongst many other beautiful cars) studied Industrial design when at Uni and there was just no way I wanted to restrict myself to one area.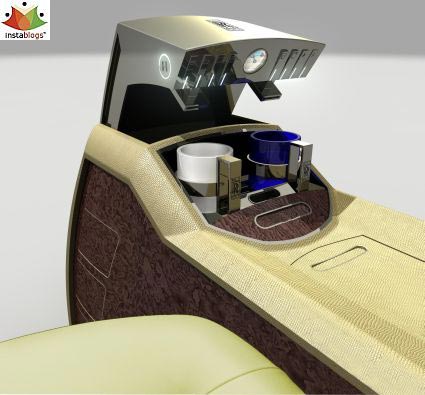 2. Who were the inspirations for your career?
Simon: Well, starting from the beginning it has to be Lego! I know Lego isn't strictly a person, but I am so sure that my love of Lego from a young age is what got me being creative and design minded. As mentioned before I always looked at and loved Ian Callums work in the automotive industry. I got driven by the fact that, in an amazingly cramped and competitive industry, through experience and talent he could be the main designer responsible for such iconic cars as the Audi TT, Aston Martin Vanquish and the new Jaguar. Although my family isn't creative or artistic, the way that my dad has become successful after coming from nothing and having a poor education, through hard work and dedication has certainly given me my huge drive to succeed and shown me that you certainly can achieve whatever you put your mind to.
I think another mention should go to my high school. Although not an inspiration as such, good Design facilities at a high school are almost impossible to find, however at the school I went to, Bristol grammar, the facilities were top notch. They were more advanced than most universities I visited before going to Loughborough and the teaching staff I still speak to nowadays.
3. Simon, how are you able to amalgamate classy, sophisticated styling into innovative functionality?
Simon: I will take that question as a compliment I think!? I wouldn't say I have a secret as such, and if I did I'm sure I would keep it to myself until I became successful! I would however say that the most important thing when designing something is being 120% passionate about and dedicated to the idea you have, otherwise, you will not produce outstanding products. The next most important thing to me is always trying to innovate. If I get given a brief, or just go out to design a product, it has to have something new and innovative about it. Okay, this isn't always possible but, even in styling exercises, I like to try and include some sort of a function that makes life easier or just makes you think 'why didn't I think of that' or 'that makes things so much easier'. Once I have a set idea, then comes the styling. I think subtlety and simplicity is the key and although I don't claim to be an expert in materials, I like to use a mixture of natural and modern materials. I look at products around me, especially older ones, and think 'what is it that stops things from dating?', 'What is it that makes things iconic and never grow old?', and to me it is a blend of simple geometric shapes with subtle rounds or chamfers. Obviously there is a big place for organic shapes and products, but most of my products tend to keep things simple and use subtle rounds, cuts and breaks in material here and there to make the difference between a boring rectangle and a 'classy' product. And making things black, rather than 'I want to jump on the ipod wagon white', also helps a lot at the moment!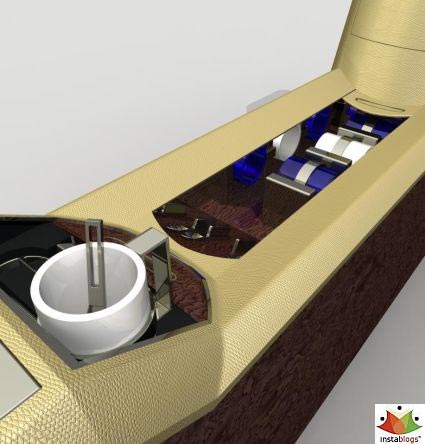 4. What would you prefer 3D CAD or sketching and why?
Simon: Not wanting to 'sit on the fence', but I genuinely believe they are both just as important as each other. Although, looking at my portfolio, it seems I have a lot more 3D CAD than sketch work, this is because anyone outside of design cannot understand sketch work in the same way a designer can. They can only truly understand and appreciate a perfectly created and realistic visual of a finished product. Without sketching however, no ideas would come to fruition, and I don't believe there is any way a design or idea can be made and developed purely in 3D CAD. However, once you have the idea you want nailed down, and the styling side sorted, I like to put it into CAD as soon as possible as it can make or break whether an idea works, fits and can actually function at all. Although not being 3D CAD as such, one of my favorite methods of visualizing an idea is to add some Adobe Photoshop tone and shading to nice, sketchy renders of an idea. It is an extremely useful way of conveying ideas to people before putting them into CAD and you will hopefully be able to see more examples of how I use this in my updated portfolio coming soon…!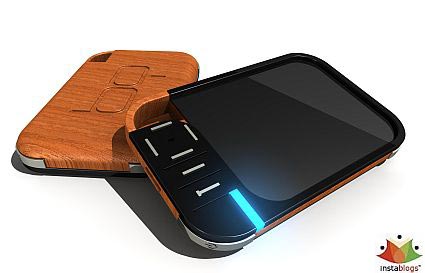 5. Since you have varied interests in all areas of product design, ranging from technologically advanced gadgets, to simple, elegant and functional products, so you've kind of been at the cutting edge of design from the beginning?
Simon: Again, I will take that question as a compliment! I definitely have a passion for every single area of design. Everywhere I walk and everything I do I see things and want to make them work better, I see problems and want to fix them and I see thoughtless design and want to inject some passion into it. As you say, it would appear I have two, almost opposite areas of main interest. On one hand, I LOVE a good gadget, and love coming up with a clever gadget idea like the 'Bi' and bringing it to life. At the same time however I get no greater pleasure than from coming up with a simple, clever 'why didn't I think of that' type product that could revolutionize the way people go about simple, everyday tasks.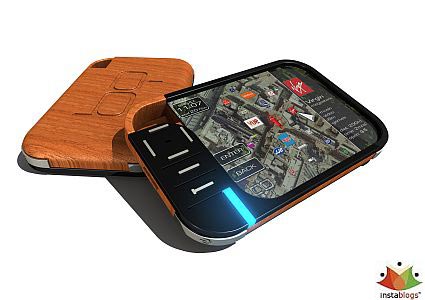 6. How did the idea behind the spanking new concept of Rolls Royce – coffee machine shape up?
Simon: Well to be honest, the brief for the project was part of a module on my course at Uni. Rolls Royce teamed up with Loughborough for a Styling project and set the brief of using the space occupied by the centre console in the back of the Phantom to create a coffee machine and storage area. Although there was room to be even more creative and add in other functions, I liked the idea of keeping it simple but effective, as I like to do with all of my projects. Some people like to look far into the future and put in things that would be impossible at this stage of technology, however I like to try and keep my products a bit more real, and maybe look a few years into the future, so that people can relate to the technology and not think 'that will never work'. Anyway, with the coffee machine I just tried to keep to the look of both the inside and outside of the phantom with strong but soft chamfers and bold lines and blend it with the luxury leathers and wood finishes synonymous with Rolls Royce. After that I just wanted a slight WOW factor with the up-sliding coffee machine.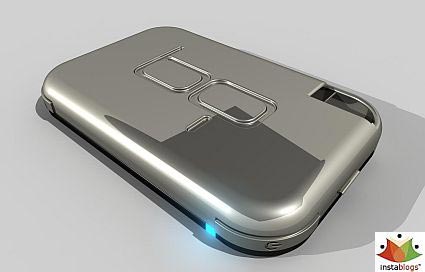 7. Simon, would you please explain the functioning of your Bi – handheld personal shopper to our readers?
Simon: The 'Bi' is defiantly one of my more future thinking ideas, but still uses technologies that are around in the present day. However 'Bi' tries to blend them all together into one device. The general idea was to create an 'on the go' froogle service which also uses GPS maps to locate the desired shops and products. The other big idea was to create a very subtle, elegant product which would be desirable to all, and yet personalisable in order to make it a fashion item. Much in the same way that the ipod (a rectangle to put it simply!) is so fashionable, yet so desirable to people of all ages and backgrounds. The interchangeable back cover helps make it personalizable and the gloss black fascia and simple rounded rectangular shape creates a timeless and fashionable, yet non 'intimidating' gadget. The way the product actually works is the best part of the idea. Sitting on a desk at home, or in a wifi hotspot in a cafe somewhere the product would be turned on and the desired shopping destination typed into the search engine (whilst on wifi). With the destination selected, a small payment would be made to download that days 'guide' to the selected shopping area, much like buying a song online. With the guide downloaded you have access to a highly detailed GPS map of the shopping centre or area selected, showing your location on the screen along with all of the shops around you. Due to focusing purely on the shopping area and general vicinity, not the whole city or town, the map can be highly detailed and easy to navigate. This map could be used simply to navigate to desired shops by entering a shop name into the shop search engine and the location of the shop, along with general information like opening times, distance to shop and an on map guide from you to the shop would be shown. However the true beauty of the Bi is the 'froogle like' search engine. If you require a certain make of phone, for example, type in the products name in the search engine and a list of places where the product is sold and the retail price is shown. This list can be sorted by price or distance etc and when the desired one is selected, the usual directions to that shop are shown on the gps map. Other features like a real time public transport timetable and parking information can also be found on the Bi. Bluetooth transmitters around the shopping centers send up to date information throughout the trip.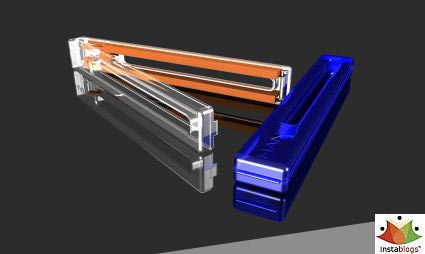 8. Your S-series phone was featured in T3 magazine in June 2007, how has this kind of recognition benefited your career?
Simon: This has definitely been the major kick start to my career. If it wasn't for the S-series mobile, I probably wouldn't be having this interview! The day I finished the product and put it onto my website I received an email from the director of Yankodesign an online design magazine, asking if they could feature the mobile on their site. I was obviously delighted but things only got better from there. It was featured on tens of thousands of design and blog websites and this lead to it being featured in a few magazines worldwide, T3 being the biggest name of all. The T3 feature was obviously a bit of a dream come true. Still only being in my second year of Uni at the time, to be featured in the main article in a magazine that was a permanent read for any budding designer was amazing, and the publicity huge. My web page on coroflot was looked at thousands more than ever before, which meant that my other projects were then put into the spotlight and also featured here and there. And as you can imagine, having a product in T3 has been a great line to use in job interviews! I have even freelanced for T3 since then by producing similar quality visuals of possible gadgets. However it has also been frustrating. Since I finished the product in May, I have received hundreds of emails from various people and even now get a good number of emails a week from the public and various magazines. Hundreds asking how to buy the phone, numerous publicity requests and even requests from entrepreneurs asking if they can use the S-series concept as their 'companies first mobile phone'. However even after all of this attention, and amazing amount of desire shown for the phone to be put on sale, getting in contact with, let alone getting it produced by, a mobile phone manufacturer has been almost impossible, so if there is anyone out there reading this with some power, this opportunity surely cannot be ignored! As for my career at present, I had already secured a 1 year placement at a top design consultancy, Kinneir Dufort, in Bristol England, and have learnt an amazing amount in the months I have been there. However I definitely hope that all of this further attention will benefit me by getting me interviews at some more top places in the near future, as I am always looking for the next big step.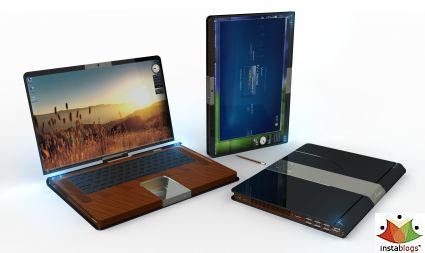 9. Do you think there's something you're most proud of so far, one particular project that came off really well?
Simon: Well the easy answer for this would be the S-series mobile phone, simply because of the amazing benefit it has had to my career. And I have to say that it was a project that was conceived completely on my own and in my spare time which I could put all my passion and styling ideas into. I think this was a huge benefit, and is the reason I feel I came out with a product that really showed 'my style'. I was also very pleased with the S-series laptop as this was also 'my style', but was more of an exercise to see if the success of the mobile phone could be translated into other projects.
However, one of my favorite projects has to be the 'hanga' travel hanger. I conceived the idea while on holiday a few years ago, and just love the simplicity of it. Whilst a fold up travel hanger might not seem to be something that could sell millions of units because hangers are now so commonly available in most hotels you might visit, the idea was to produce an almost iconic and simple luxury object that everyone would want one of. Something that people could take everywhere they travel 'just in case'. With the simple wooden hanger and metal hinges saving space when folded into the personalisable, but extremely simple casing, which could be made of whatever suites the buyer. Clear acrylic for the young, aluminum for luxury, and matt black magnesium for the businessman, whatever really. So I think that the Hanga is definitely one of my favorite projects.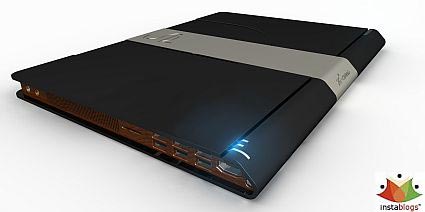 10. Do you have any projects in hand that have hooked your attention?
Simon: To be honest, having just started my placement job at the start of summer and with it being holiday season, I have been very busy. One of the main things taking up my time at the moment has been totally re-vamping my portfolio. I feel the layout and drawings and images are dated, cluttered and not up to standard in my old folio and this along with trying to fit in my latest projects and show more sketches and Photoshop, means I have been making a complete overhaul. I have, however, got 2 ideas which are hooking my attention at the moment. One is a simple, but innovative digital camera idea, which I just have on paper at the moment, working out the styling and way the 'innovative part' functions. And the second an extremely simple, but possibly very useful, shall we say lucrative, idea which I definitely will not be discussing!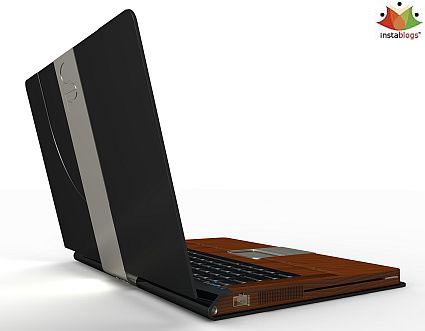 11. Finally we'd like to have your views on Coolbuzz.org?
Simon: I'm really impressed by the website. I like the way it gives designers and inventors the chance of a bit of publicity without being too pretentious and intimidating. The clear but professional layout is nice and easy to use but my favorite part has to be the huge variety and choice of objects shown, from the quirky to outrageous and fashionable to just plain weird!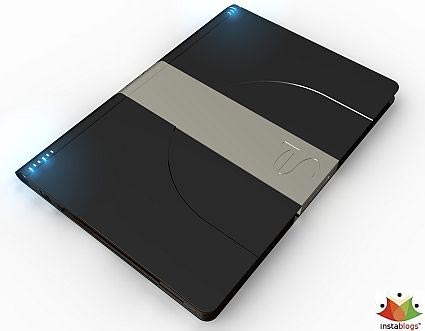 Quick bits:
If not a designer, you would have been?
Simon: A fighter pilot! I have a real passion for ultimate speed!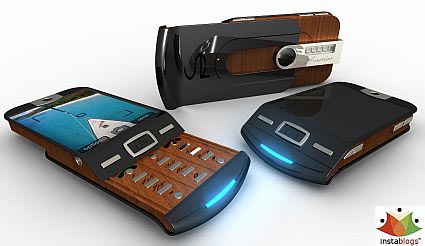 What is your greatest day-in/day-out obstacle?
Simon: I would probably say the fact that I now find it difficult to stop and relax. I am always desperate to get onto the next thing and cannot cope with sitting around and doing nothing, I find it impossible, which can become a problem when my body and mind needs to relax!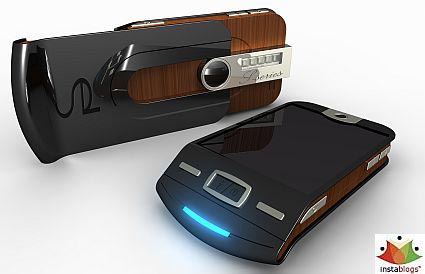 Websites you must visit every day?
Simon: Bcfc.co.uk, I am a massive football and MASSIVE Bristol City fan!
Yankodesign, I think it is a brilliant site for inspiration and appreciation of other people's work that captures the best new designs from around the world.
Pistonheads, fueling my passion for cars.
News.sky, always need to know what is going on in the world.
Facebook, need to keep a check on my girlfriend now that I am away from Uni!
Coroflot, just to check up on the latest designs being thought up around the world.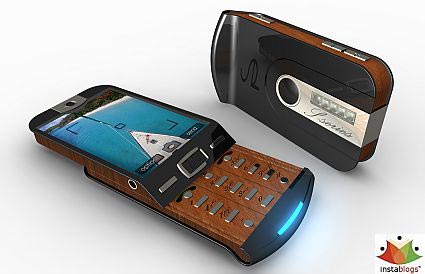 Your wildest dream would be?
Simon: To simply be the most successful designer of all time, should that not be every designers dream!? On a more serious note, it would be a dream come true to own a designer electronics/ gadgets company with the style and respect of Bang & Olufsen or to own a design studio that gives young entrepreneurial thinking designers the chance to get their brilliant ideas into production.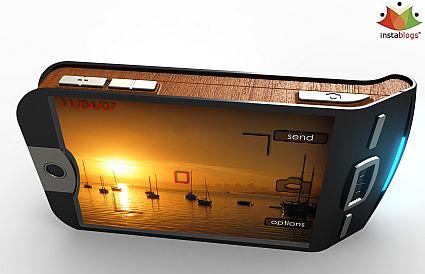 Thank you Simon for sparing out time for this wonderful interview, it is greatly appreciated; also I'd like to wish you luck for all your future endeavors.