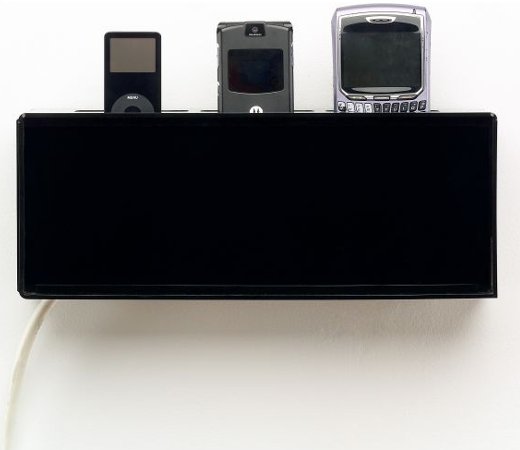 Everyone's got plethora of devices these days which need to be recharged every now and then. And that makes one hell of a mess of wires and chargers.
Well, it seems that I am not the only one who thinks that way; here is this neatly designed box that could be easily hung on your wall and has got enough space to swallow up your AC adapters and up to 10-inch power strip.
It's sliding front door will hide all the stuff and it's slots will hold your portable gadgets. They are made such that they'll accommodate most of the portable gadgets easily.
Box is sized at 13" x 3.75" x 5" and is available in solid white, black and dark blue finishes. If you ask me then it is a pretty cool idea and can be made yourself too but at $40 it wont be a bad buy either.
Via: TechnaBob