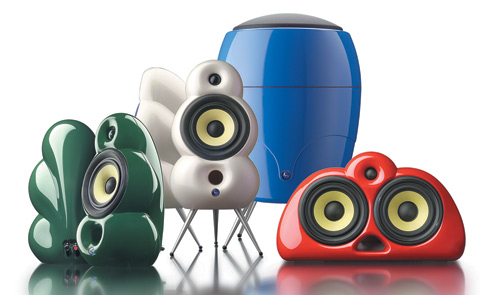 Valentine round the corner and you just don't know what to gift? Does your partner like music? Does he or she own ipod? You must be thinking why I am asking so many questions.
It seems that I found the perfect gift for my Valentine and that is podspeakers. Did I hear that you and your partner both have podspeakers?
Well, they won't be anything like these ones.
Check out the new range that has come in the market.
The new range of podspeakers by Danish maker Scandyna is sexy, funky and too cool for words.
Forget Valentine, I would say go ahead buy a pair for yourself.
Available in 800 stores across 30 countries, coming in all colours you can think of, cool designs, starts from $849/Pair, grab a pair today!
Via: Slashgear