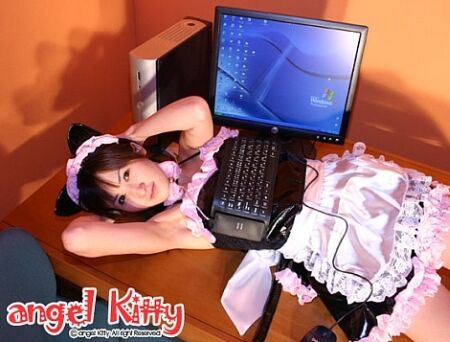 I don't understand the logic that goes behind something like this Keyboard shaped like female undergarments. Not just this, the Wonderbra powered USB keyboard, designed by a Japanese Company called Angel Kitty, is wearable.
Yes, in case you are a big time geek and you cannot take your eyes off that computer of yours, then this one seems to be a perfect gift for your girlfriend, which will indirectly satiate your techie-cravings.
With an aim to take care of the wearer's body, the manufacturers have lined this keyboard garment with silicone padding…how considerate! Look at the way the girl is lying down here…don't you think she has is in a real awkward position?
Via: Akihabara