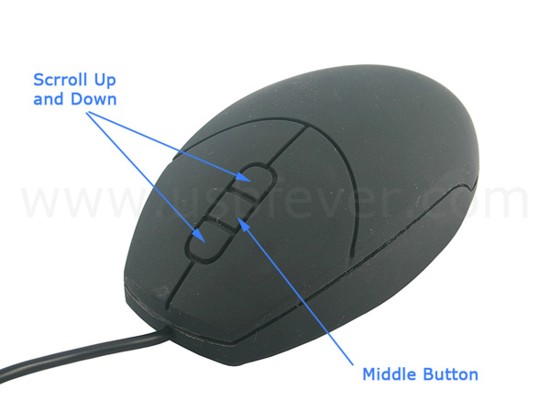 Sometimes I wonder if there is an end to this revolution that we call innovation. Each day we come across one or the other thing that promises something novel. This USB 2.0 Optical Waterproof Mouse is one of them.
The waterproof mouse is protected by a high quality silicone layer. The plug and play mouse is chemical resistant and can be disinfected and washed in water. It can even work in humid environments. It features all the specifications of a regular USB 2.0 mouse with 5 buttons.
The waterproof mouse is ideal for hospitals, hotels and workshops. It is priced at $36.99.