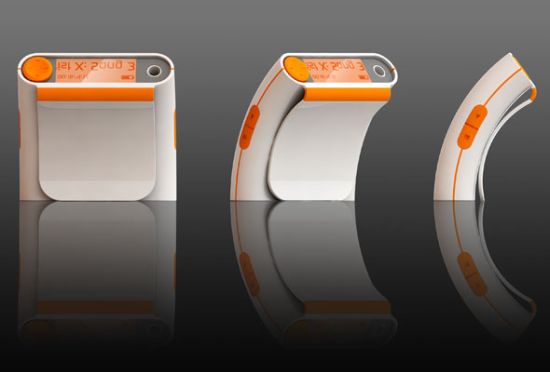 You may already have Apple's beauty, the iPod, or some other
Mp3 player, rocking you on the music notes all day long, but the music buff in you will definitely lure you into something more chic in contention everytime. Although there are numerous Mp3 player brands in the market, but a concept is always attractive and enticing.
Pocket Player is another Mp3 Player cologne gearing for the competitive arena, perhaps I may be a bit late in acquainting you guys with this music player – designed solely for maximum comfort and style, however I think it's never late to express (then whether it's beauty or words) . Pocket Player is curved in shape, which reveals the controls just well and fits perfectly on the trouser pocket, with no interference – then whether you're walking or sitting.
"/>