Churches are places of worship and some that are examples extraordinary art. Some churches are so unique that people do not visit them only for the religious service but also to admire their unusual architecture and remarkable design features, and for some visuals that are somewhat weird. Here is a list of such churches that are unique and weird in their own way:
The Sedlec Ossuary, Czech Republic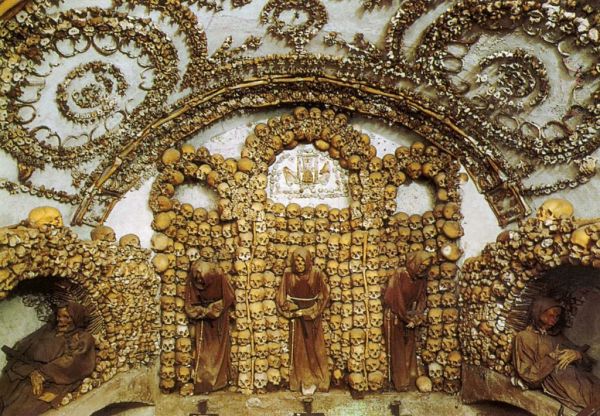 This unusual church is located in Sedlec on the suburbs of Kutna Hora. You go visit this chapel and from outside you will sense nothing unique or unusual about it, as it is only once you enter it that you realize its weirdness.
You will see 40,000 human skeletons placed in the interiors of this chapel, and do not miss the big chandelier of bones hanging right in the center of the chapel, probably this is why it is also known as the Bone Church. It is made of every single bone that a human body is made of.
Temppeliaukio Church, Finland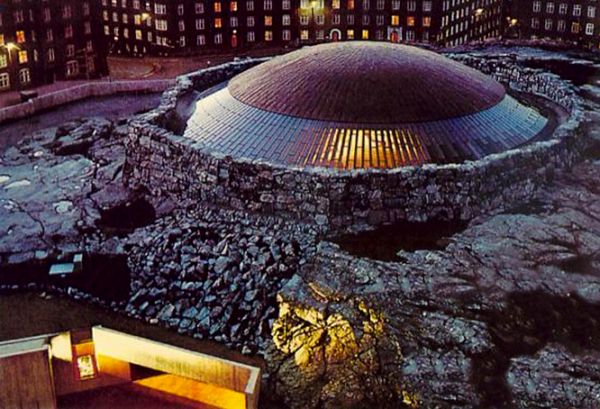 A church that is built into a solid rock is what makes the Temppeliaukio Church in Helsinki, Finland so famous. It is also known as "The Church of the Rock" and millions of people visit it every year. The natural light that comes in through the massive copper dome that is glazed illuminates the church in the daytime.
Cliff Church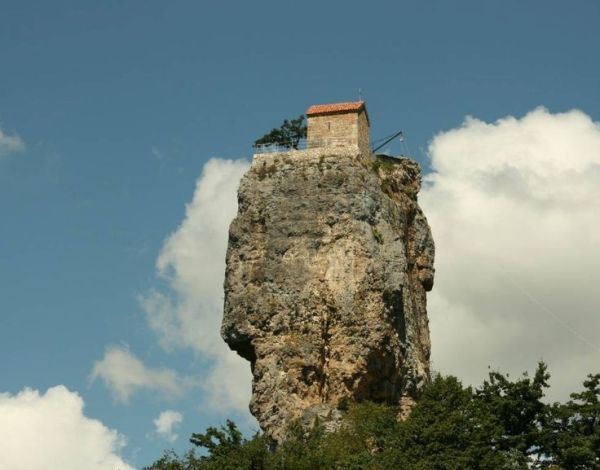 The Cliff Church stands so tall in the small country Georgia that is situated on the borderline between Asia and Europe. The church sits atop the Katskhi Pillar that is 130 ft high, and there used to be a rusty shaky ladder that used to be the only way to reach the top, and it was rightly known as the "Stairway to Heaven."
The Underground Church of St Jean, France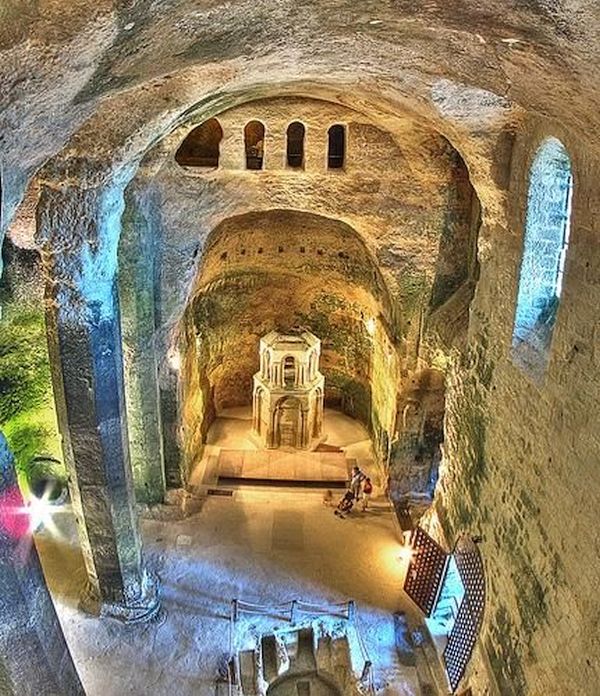 The Underground Church is also known as theTroglodyte Church, or the Monolithic Church. Digging of this church tool place in the 12th century, and the purpose behind was to construct a church that could preserve the relics. Stairs take you down below to the church and be ready for some spooky moments also when you pass by the graveyard area besides this underground church.

People do not visit churches only for the sake of religious services but there are some churches that call people to admire or get amazed at their unusual beauty.