Who says men do not wear jewelry? Well, they certainly do in the form of cufflinks. It is a thing that serves two purposes for men, secures their button shirt cuffs, and gives their personality a style statement.
Men use this piece of jewelry made of different materials such as glass, leather, stone, metals, and often they have precious stones studded on them. There are ample of cufflink designs that are stylish and expensive, and here we have brought for you some of the designs that are unique and funny:
Watch Cufflinks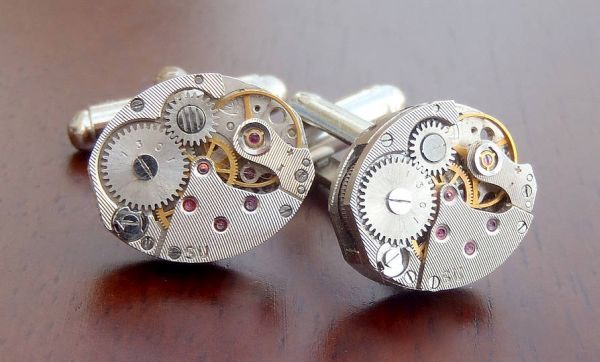 This is one intricate design, as the designer has given this pair of cufflink a working watch that is so small yet functional. Such a smart and functional pair of cufflinks this one is, but you really need an eagle's eye to make out the time in these tiny watches over cufflinks.
Lego Harry Potter Cufflinks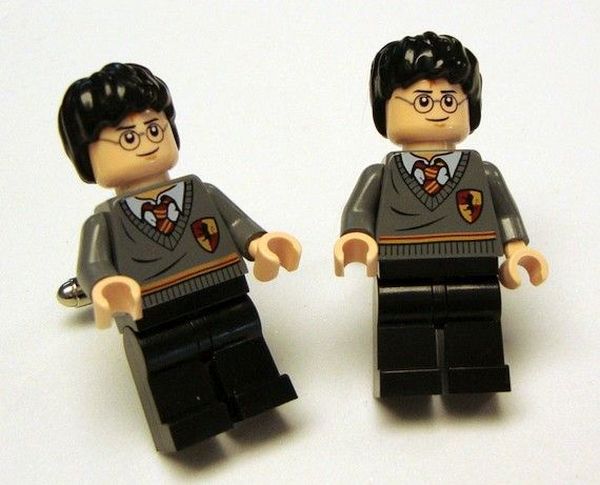 These cufflinks are too cute, and suit some little boy in a formal getup. Not just little boys but anybody who is a great fan of the Harry Potter series can add these cufflinks to their collection.
Mustache Cufflinks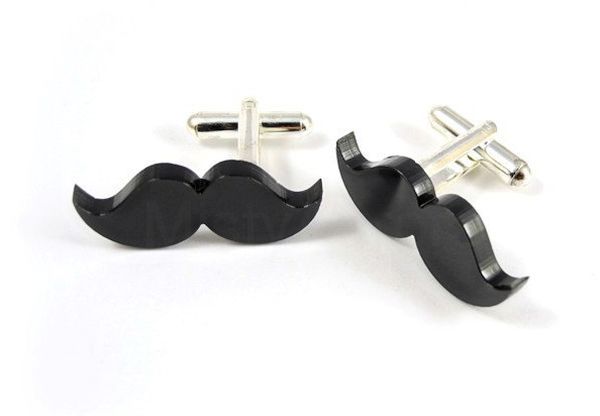 These cufflinks seem to be saying so much in honor of your mustaches, they can make you even more proud of your mustaches. The unique look and feel of these cufflinks is owing to its manufacturing process, by mixing binder to layers of stainless steel powder, adding bronze, and then an electroplating process in the end.
Ammunition Cufflinks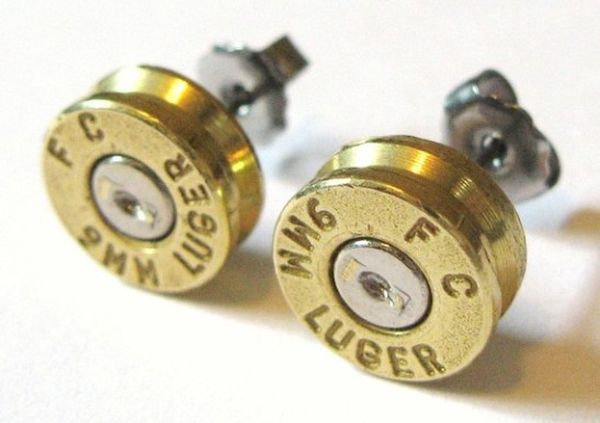 Ammunition cufflinks from the Bernardo and is yet another way to add some distinction to men's styling. These cufflinks are a perfect example of the combination of high-end fashion and styling. According to your taste and preference, you can order these cufflinks in any of the precious metals such as gold, silver, platinum, and the ones with precious stones studded in them.
Lighter Cufflinks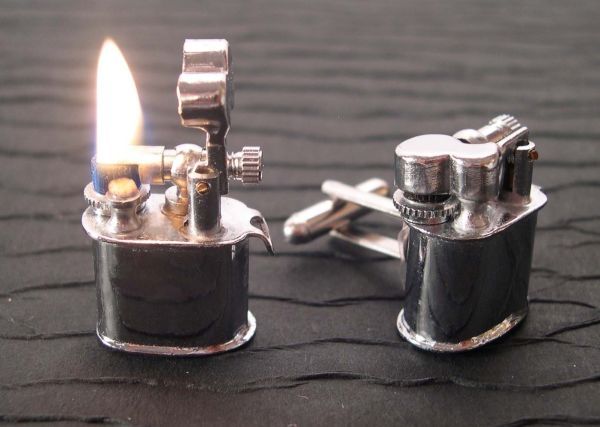 These cufflinks are functional; they are stylish and somewhat funny too. Imagine yourself dressed formal with these cufflinks on and you are all set to set it on fire, literally.
Skull Cameo Cufflinks
The gold tone skull cufflinks from Paul Smith are a perfect mix of style and mystery. They are sure to add a certain mysterious awe to your personality.

Cufflinks not only serve as something that helps secure button shirt cuffs for men but they also serve as nice embellishments that enhance their personality just like a piece of jewelry does for a woman.