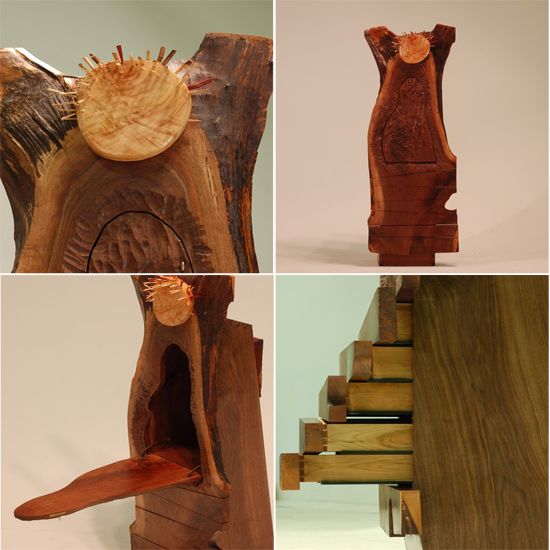 Creator: A Drauglis
Product: Standing Wooden Slab cabinet
Description: This wooden slab cabinet stands 92" high and is 23" wide. Carved out in the form of a human body from a tree trunk the top, middle and the base of the cabinet serve as hooker to hang the clothes, desk to write and drawers for storage respectively.
Utility: The design of the cabinet helps solve storage purpose to some extent in crowded room breathing for space. Again, the arrangement fails to make the grade for heavy storage from clothing to books…

Aesthetics: The composition definitely marks a graduation in artistic design and style marked by subtle combination of rusticity and elegance.

Price tag: $15,000