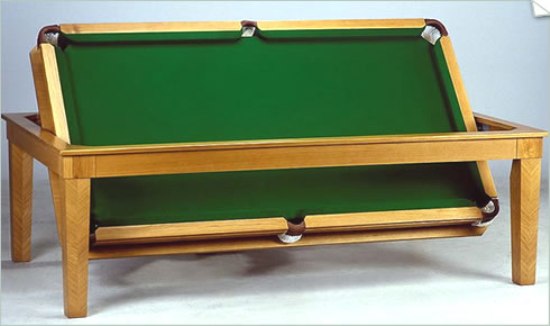 The table in the image is called an innovation! Pool makes it to this table and so does a dinner or lunch. However, designers seem to have taken ages to blend the two within a flip. The rotation takes place around a circular bar that has been horizontally grooved through the center of the table's cross-section. Both surfaces have a great craftsmanship to aid their purposes. Well, products like these indicate ongoing evolution of human intelligence for sure!

Via: Academy Billiard Co
Related Cool Stuff:
Jigsaw castle coffee table!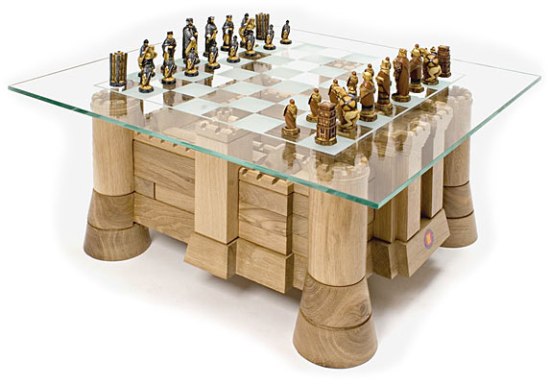 Knights dine and sip!


When tables transform into clubs and armors…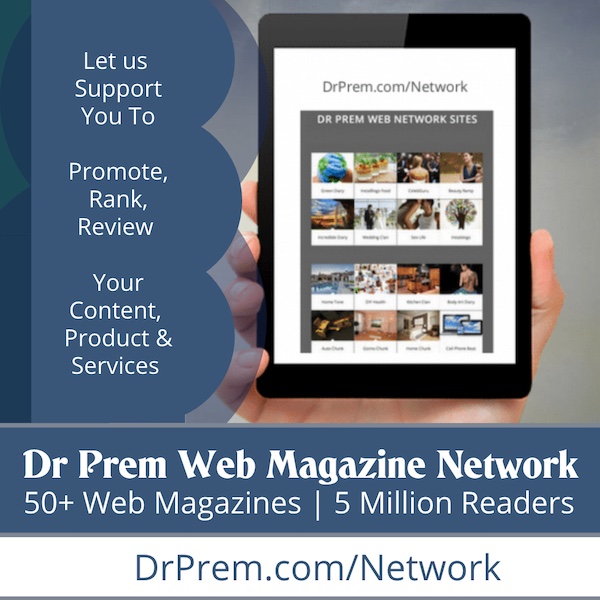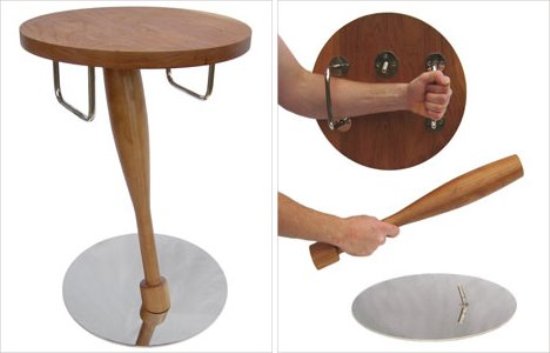 Poor sumo!