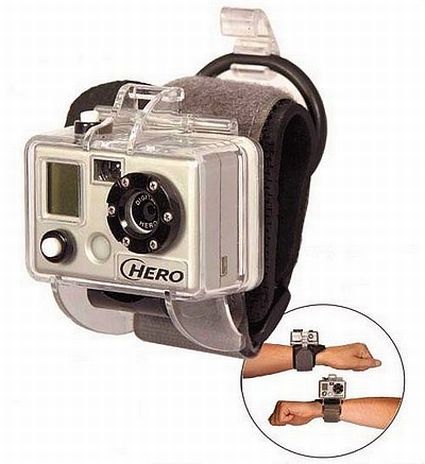 Spiderman can shoot web from his wrists but don't get disheartened, now you can shoot stuff from your wrists too. Your sporting activities can now be made more adventurous and memorable as GoPro has launched the all new GoPro Hero 3 Digital Wrist Camera. This digital camera, which can be mounted on your wrist, lets you click pictures while you are in the game.
This gadget was launched earlier but with a low resolution camera. As a result the picture quality was not good. GoPro mended this and has relaunched it with a 3 megapixel camera which has a glass lens – f2.8. It can support a memory card upto 2 GB and givse an un interrupted video recording of 54 minutes.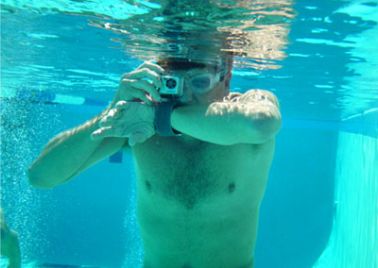 Its dimensions are 1.25 x 1.75 x 2.6 W' and it weighs 4.5 oz. Along with this, Digital Hero 3 has a 100 ft deep glass lens for underwater pictures. The camera works on two AAA batteries and can be worn comfortably around your wrist regardless of the sports activity you are into. It retails for US $139.99.
Well, if technology makes things better, it also makes life memorable. You'll never be too far from the action with this baby strapped on your wrist.
Via: Technabob