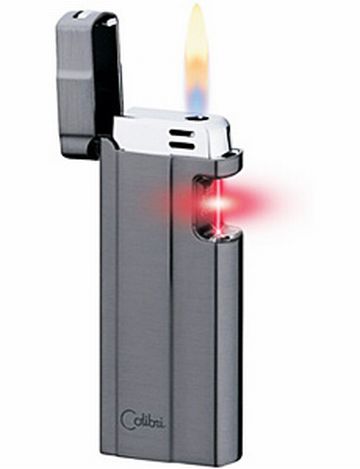 Still using a tacky lighter, that hurts your thumb, each time you struggle to light it up? Then you haven't heard about the Colibri Beam Sensor lighter, that ignites the moment you pass your finger through its beam sensor.
As you open the lid, you view a red beam, which you have to break with your finger, and consequently the lighter automatically lights up! Wow…isn't that simple and hassle free!
The lighter flame runs on replaceable butane, while the ignition is battery powered. You get a pouch and a couple of spare batteries with the purchase of the item, without any extra payment.
I counsel you that cigarette smoking is injurious to health, but no harm in getting one mechanical lighter for showing off! You get the product for a decent $87.
Via: likecool