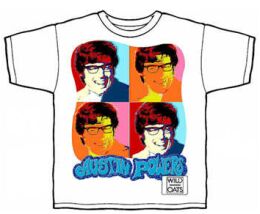 Yes, you heard that right, this T-Shirt actually talks. No, not because of the Austin powers but because the shirt has certain touch points that play music, make sounds as they get activates when you touch them.You cannot see them but they are hidden somewhere inside.
Don't worry there are no wires and buttons so you won't get shock if you wear this one…so the next time you wanna make a rocking style statement you know what you gonna sport.
The T-Shrt is availabe in all sizes at a price of $15.99 at SolarMagic.
Cool Factor: Musical effects