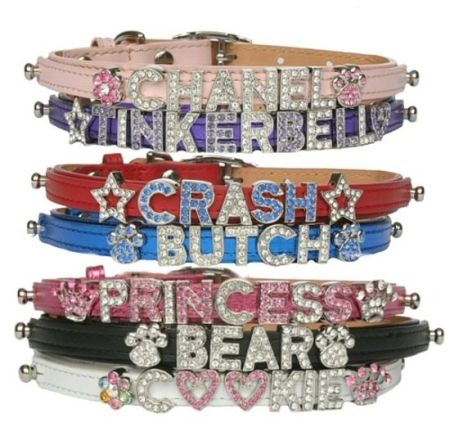 If you love your pet very much then you can't stop yourself from buying these wonderful and shiny Swarovski Crystal Block Letter sliders. It's a very cute and beautiful gift that your pet can get.

These Crystal Block letter sliders are made of genuine Swarovski Crystals and the height of each cystal slider is 10mm. They are available in Blue, Clear, Pink, and Purple colors. Not only that, they are Silver plated block letters and some more shiny shapes like, paws, crowns, hearts, stars, etc. can be added to your pet's names.
The Price of each Swarovski Crystal Block letter is $2.99.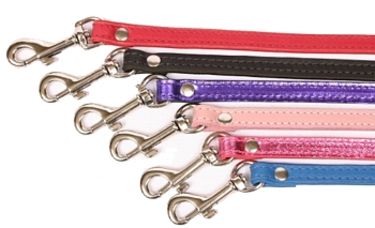 Now choose your's pet's favourite colored leather collar. For this you just need to enter your pet's name in the 'Comments Section', and get the collar with shiny sliders. One more important thing is that, these Block letters are specially designed according to the size of the collars that are in the display. It can't be said whether these sliders may fit into any other collars that you have at home. Red, Black, Metallic Purple, Light Pink, Metallic Hot Pink, Royal Blue, and White(not shown) are the available colors of the Leather Collars.
Kindly look here for purchasing options and show your love and effection to your pet by gifting this.
Via: PawPalaceOnline