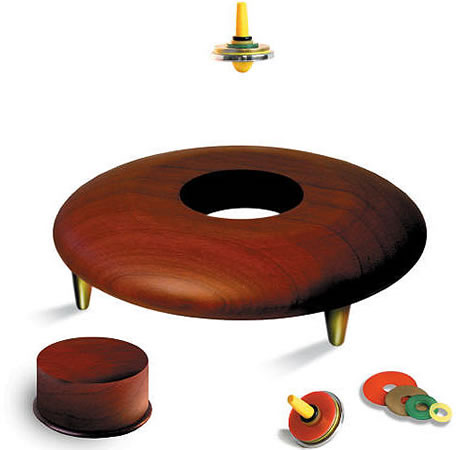 Spin and watch the fun! The fun is unlimited. The new high-tech design from Levitron, the spin stabilized magnetic levitation toys manufacturer. The new Cherry Wood Levitron will pull you into a whirlpool of powerful spin, which lasts up to 5 minutes to be precise. The Levitron comes with easily adjustable legs to level on any surface (which can change with location!).
With a new powerful Neodymium magnet (powerful earth magnets), the top is ready to spin and surf the open center of the base, and amaze you. Depending on your expertise and the way you lift the top from the platform, the top will spin in the air. You can move your hands above it and just have pure fun.
Practice it and show your magic and impress others. Worth a trick for a Christmas dinner party!
Source: Geekalerts