Many of you guys would be aware of the awesome creations that Terraria displays, along with its ultimate gaming experience. But for those who have not tried their hands on this game, there are some cool creations and interesting characters to check out. You would find it featuring some extraordinary creations related to crafting, combat, exploration and construction. There is a huge fan base for Terraria influenced by its building projects that have the ability to even beat Minecraft creations. Check out a few of these unique creations here.

Terraria City: While you would usually find people building a huge house for their non-playing characters (NPCs), it would be surprising to see Rho's created town for NPCs. This town has individual houses made of red bricks. You would also see these houses having balconies, cobweb-strewn attics, bedrooms and dining rooms. Differently from what others do by housing NPCs above the base floor, Rho's town has a separate place for NPCs to freely roam around. They can also pop into the houses of each other. This little village looks so charming with several intricacies.
Stately Terraria Manor: Epionx has gone a step further on My Terraria house (a simple brick tower) toward creating the Stately Terraria Manor, which is a detailed castle. This luxurious castle includes a library, dining room, and huge bridge that guides toward the entrance.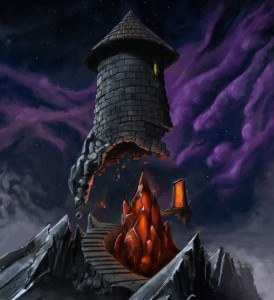 Mage Tower: It is not always about complexity of the design, but sometimes the simplicity also attracts you. Check out the Mage Tower that Hyp_kitsune has created. The creation is simple but has the kind of construction that can impress many. There is no dungeon mining being done. Only the regularly available materials have been used to create a tower that seems great. It inspires just everybody to create something unique on Terraria.
Kingdom Hearts: Lantistos has built this epic sculpture. Shading has been cleverly simulated by using side and rear walls. There is such a fine detailing done on this really massive Kingdom Hearts sculpture that you would not remain unimpressed by the creation.
Biodome: This is a real masterpiece by TauQuebb. This glass biodome encloses a forest and the lava trench is made to keep earthworms. There is a personalized room created for every NPC, such as you find bottles and patient beds in the Nurse's area. Again, the intricacies are awesome.