Guitar is one of the musical instruments that bring melody to your life when you feel its chords. In this article, we intend to share with you few odd but worth noticing creative things shaped as a Guitar. Here is a list of some the most creatively designed and famous things spotted around the world that takes their design inspiration from this instrument.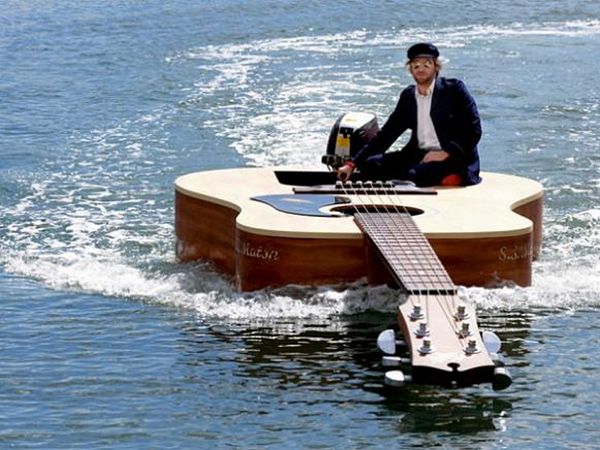 Josh Pyke, an Australian singer and songwriter, sailed the seas on a giant guitar boat, which was not playable; nonetheless, it successfully managed to attract people's attention. It was an accurate replica of his favorite guitar.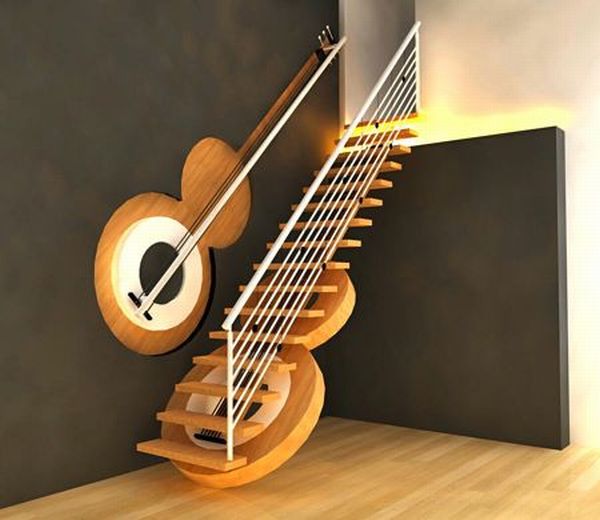 Preetham Desouza, an Indian interior designer, designed a guitar shaped staircase.  The attractive staircase symbolizes steps toward a musical world, the banister of which supports the case, giving it an uber cool look.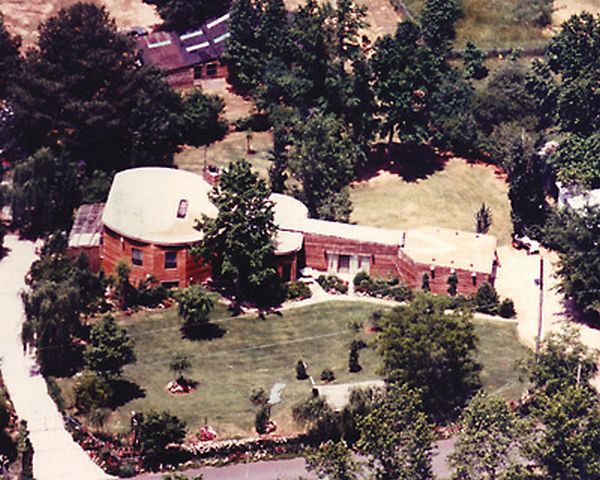 Elvis Cardin was so passionate about music that he made his dream turn true by designing his own house into the shape of a guitar. It has a flat roof with electrical wires running along the top to mimic the strings.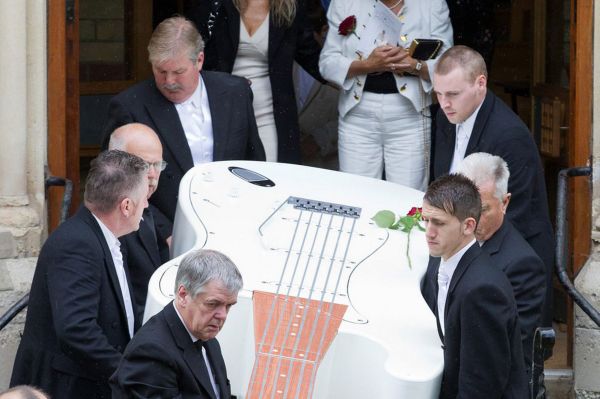 John Graham, a musician who played in the 1960s rock band The Ramrods, was famously known for his love for guitar. So, his wife decided to get a guitar shaped coffin modeled for her husband, which was an exact copy of the one he was gifted when he was fifteen. She did so to take her love for the musical instrument with him to his grave.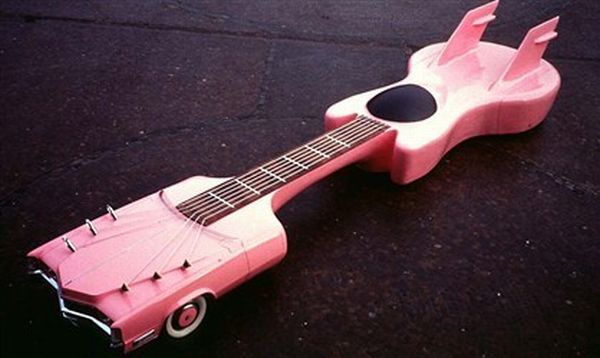 Jay Ohrberg, a car builder, collector and designer, has created some of the most unique and expensive cars.  The guitar like beast created by him is a marvel of auto engineering for sure. His other cool creations have been a regular part of the entertainment industry.
You can easily connect your sensibilities with this guitar shaped deck madeby a couple in their backyard pond itself. The deck mimics a simple frame of a typical guitar, which is secured in a pool nicely. After all, what could be a better way than to spend the lazy weekend in such a cool deck?
Summary:
All Guitar lovers! Do not ever let your love for the guitar die within you because that would be a sad end to a musical life. There are so many ways to stretch yourself and grow, strum the strings and make it a part of your life in a way that it becomes a musical extension for you to flaunt your musical sensibilities.