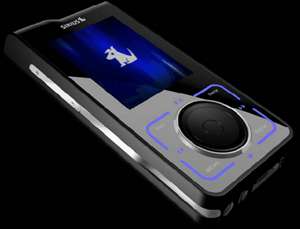 MP3 players across the globe are making sure that they attract the maximum attention of the consumers by trying to not only provide what they want, but also making sure that they attach an individual touch to the product. Apple's iPod has already made its mark with its iTunes technology, while Microsoft has not yet been able to make the same kind of impact with its MP3 player. Even other electronic giants like Sony are making a unique line of products that offer something special.
The new Sirius Stiletto 2 offers something different to those who opt for it by giving them not only a MP3 player but also live access to Sirius Internet Radio (SIR) over Bluetooth or Wi-Fi network. This means that it not only carries your favorite playlist with its 2GB memory but also gives you an endless stream of music with its 130 channels of music and programming via direct satellite feed. It offers great option to those who wish to go a bit different from the beaten iPod route.

It has a 2.2′ display that looks pretty good and has an extendable memory of 8GB with a slot for MicroSD card. It also offers a pause and rewind feature of even live SIR content, which is indeed a great feature to have. With a wonderful display packed in 1.9 x 4.3 x 0.6 inches dimensions, the player looks pretty cool. It offers a full-color screen and shows channel name and number, artist, song title, and MP3/WMA file names. For $290, it seems a much better deal than other fancy stuff available in the market.