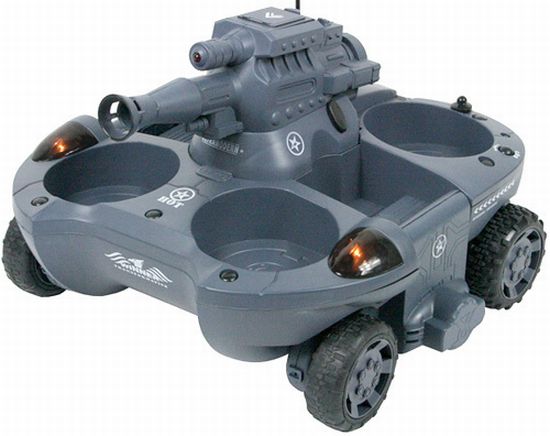 R/C Drinks Cooler can take a hike. The boys have a better, meaner booze fetcher to keep them quenched this summer. Introducing the Amphibious Tank- a dark grey military-looking remote controlled tank with four wheels and the ability to hold four cans of beer and deliver it with military precision. What's even cooler about his thing is that it also features a bb gun to protect your precious beverage from attackers and looters (in most cases that would be the girlfriend's Chihuahua named BoBo!) on route to delivery.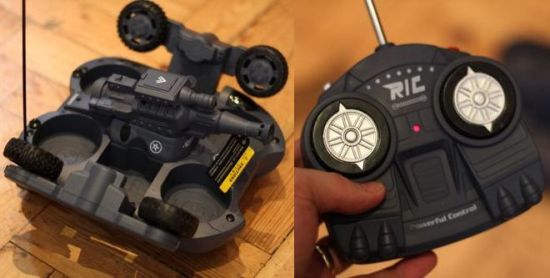 A Danbar Toys exclusive, the tank is capable of traveling both on land as well as water at the mere a press of a button on the remote that switches the propulsion from the wheels to jets and back to bring you a handful of beer cans while you laze out in front of the TV or in the pool!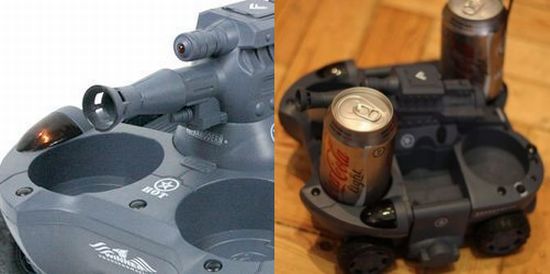 The thing will have your wallet lighter by £59.99 and you'll still have to be nice to your lady and pretty-please your way into getting her to load the tank with beer cans before you can R/C it into action!



Source: Pocket Lint