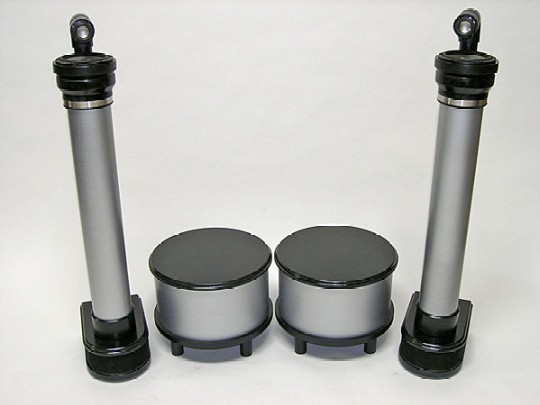 If you always wanted to unify with the rhythm of the music you were listening to– totally forgetting the world around– Pluto+ loudspeakers are the best possible choice you can make!
What diffrentiates Pluto+ from other loudspeakers is it's method of radiation. Pluto+ loudspeakers equally radiate music in all directions. Whereas other loudspeakers radiate only forward and backward due to which their music has a very artificial feeling when it falls on our ears. But with Pluto+ you can have a total 'being there' satisfaction! Wheather on a dance floor or in your home Pluto+ gives satisfaction no other gadget can give!

Wooden artistry makes Pluto+ a turnkey product. The body of Pluto+ is made up of stylish black and grey colors.
Technical Details: The Pluto+ sound system is made up of electronic crossovers, power amplifiers, power supplies,equalizers, subwoofer cables and interconnects. The 160W midrange and 40W tweeter power amplifiers are housed inside the base of Pluto+ along with the electronic crossover/equalizer and a power supply. A separate electronic crossover/equalizer divides your preamplifier output signal into Pluto+ and subwoofer power amplifier drives the signal. A 2x120W power amplifier drives the subwoofers.
Price :$5490
Source: Linkwitzlab