This cute little travel kit lets you share the three most important thing in life – food, water and love! Pets-on-the-Go Dish is a tempting travel kit that comes with twin bowls to make sure that you and your buddy enjoy some cherished moments while on the go.
The kit features two bowls of 2-cup capacity with seperate cover for each of them. It even has a detachable drawstring pouch that can fit one half-liter bottle which you use for water or any soft drink. The bowls feature a stainless-steel interior and a plastic exterior with cute footprints of a small animal. The two bowls fit into a foldable frame which is made from chorme plated steel.
This travel kit reminds us that the real happiness lies in sharing your world with your friends. Pets-on-the-Go Dish sells for $24.99.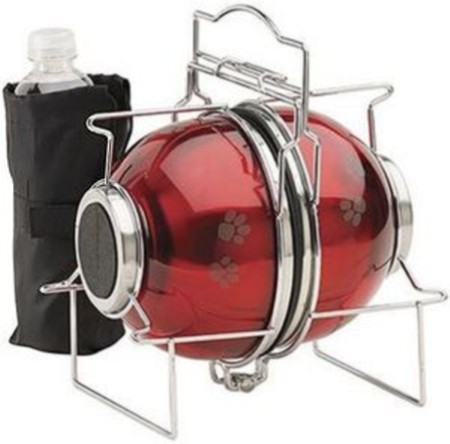 Buy it here.