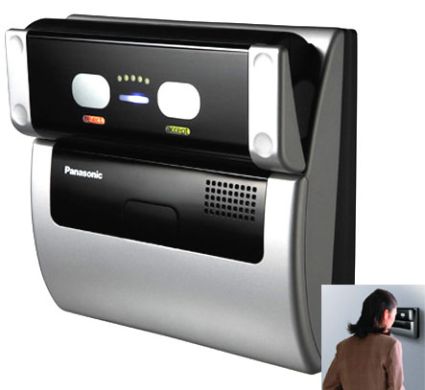 Panasonic has accepted the fact that iris recognition carries a 1 in 1.2 million false acceptance rate and thus unveiled the BM-ET200 eye scanner.
The scanner is the ultimate in biometric security, as you just have to walk up without interacting or touching. It automatically identifies you and can work in very low light too.

The scanner captures both irises at a distance of approximately 12 to 15 inches and makes recognition within 0.3 seconds. The slick BM-ET200 uses mirrors, LED indicators, and guides through voice.
The voice commands issue directions, to move closer, in Japanese, English, French, German, and Swedish (hope you at least understand one of the above-mentioned languages). You can watch the Japanese people gladly scanning themselves in front of BM-ET200, in a small video by Panasonic.
The iris scanner is presently available in the U.S. at a price of $2,417.
Via: Scifi