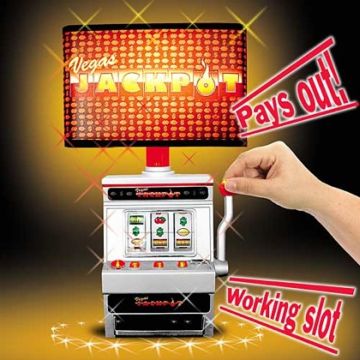 If it has been some time since you visited a casino, or you miss hitting the jackpot more often, then we have something for you — the 'Jackpot Lamp' that can turn your room into a mini casino, when your inquisitive pals chuck in the coins to see it light up!

The lamp takes in nickels and flashes its lights, complete with casino sound effect.
Just be sure your kids stay away from it, lest they get addicted to gambling and go all out to try their luck!
You can own the working slot machine lamp by getting rid of $79.98.
Via: Coolest-gadgets