Designers over the decades have created countless manifestos of their genius, everywhere around the world. Design is an element that is pervasive in our lives down to the very core. From the television set that we watch to the fancy smartphones that we flaunt around to the very bottle from which we drink something, everything has the constant stamp of design etched on to them. Perhaps a great, if not the most significant, where design has developed to its fullest potential is architecture, more specifically furniture designing. From the elaborate wallpaper prints to the sophisticated and smart tables, desks and chairs, design in this particular facet of life has facilitated comfort, (even though all might not say so) and aesthetics. Looking at some of the most famous armchairs, not just for its adroit designing, but also for its widespread popularity and usage, the list may go on endlessly, but for the sake of convenience and limitations, some of the best of them have been listed below.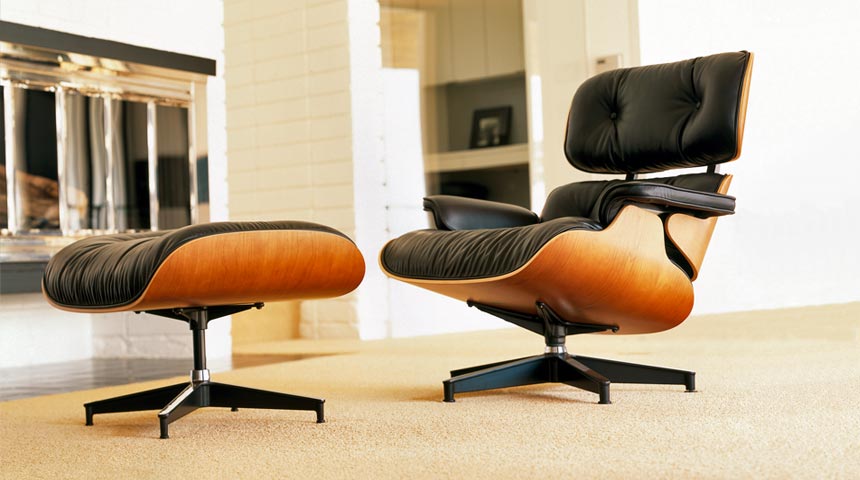 Possibly the one to go down as the path breaking development in the history of armchairs is the commonly termed Lounge Chair. Designed way back in Charles and Ray Eames in 1956, it is today a vintage classic in the world of armchairs due to not only its style quotient, but also its versatility. Though the design has been bent according to the whims of modern designers, the basic fundamental skeleton remains the same to this day.
Another memorable design that till today hasn't lost its earliest design or its essence of history is the Vanity Fair Poltrona Frau armchair, first unveiled at the Vanity Fair in 1930. Today, it is the symbol, the emblem of the image that jumps to mind when we think of the word "armchair". Even to this day, it retains its unique cosy and comfy looking design that was the craze back then.
Redefining uniqueness in the world of armchair fashion is the Fritz Hansen Egg chair, designed by Arne Jacobsen for the company back in 1958. Arne got the contract to furnish the Royal Hotel in Copenhagen, and thus he got down to putting down all his ideas of designing onto leather and steel. Presto came into being the Egg, a design so unique in itself that it conveys the feeling of privacy and comfort just at a moment's glance. The very example of cuteness and functionality yoked together, it will go down as a marvel of creation in the world of armchairs.