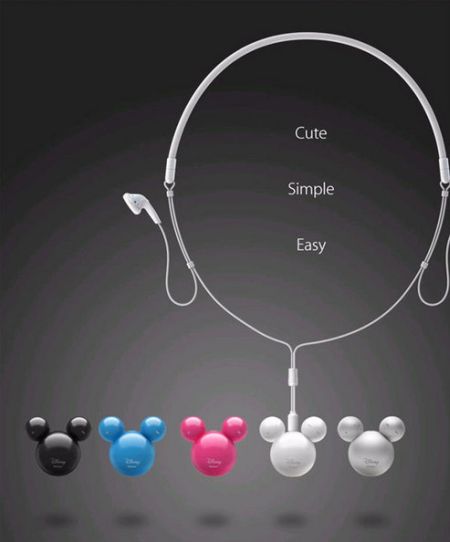 Hi, all you Mickey Mouse fans out there, now you can listen to your favorite music, on your favorite Disney cartoon character's Mickey Mouse player. Yes! South Korean Company Reigncom Ltd. has launched a range of mp3 players under its famous brand name IRiver, which is inspired by Disney's famous cartoon character Mickey Mouse.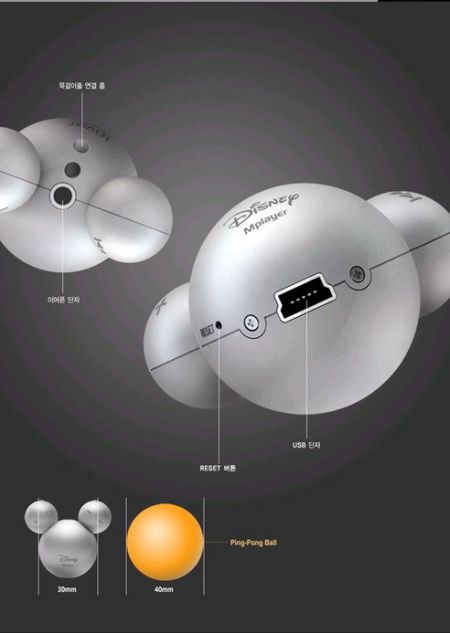 This player comes with a memory of 1GB, looks like a small round ball with two round balls attached to the top as ears and its silhouette looks like Mickey Mouse.
The buttons and functions are like this: the right ear can be twisted to advance or back up a song and left ear acts as volume control. On-off button is on the right side of the body whereas on the left side there is an LED which is green when it's playing and red when it's idle. It's available in five trendy colors viz. black, white, silver, blue, and pink. First up it was only available for Hong Kong and South Korea, but this is working good in these markets.That's why IRiver is planning to launch the mp3 player overseas as well, said Reigncom's overseas marketing director, William Cho. The cost of this player would be around $50.
Via: Imboredr