The human body can be a weird place. It's a good thing doctors can take a look inside the body with things like X-rays, because sometimes, the weirdness can be mindblowing. Here are some incidents of finding things in the human body using X-rays, which are shocking.
A 4-ich nail in skull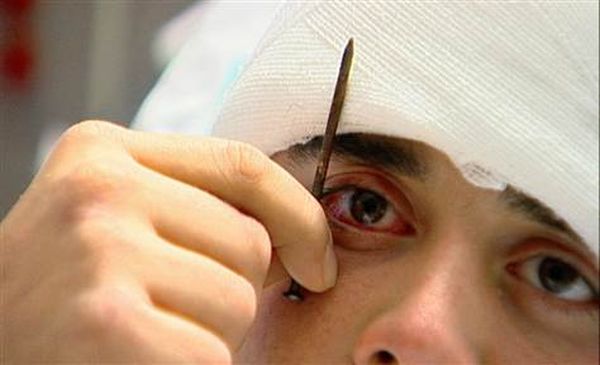 Image Source : Media3.s-NbcNews.Com
Patrick Lawler, a construction worker was complaining to a dentist about his toothache, which was about on the roof of his mouth. The dentist was amazed when he found out that the ache was due to a four-inch nail that had unknowingly embedded in Lawler's skull. The nail had gone 1.5 inches into his brain and was removed safely by surgeons.
A glass light bulb in anus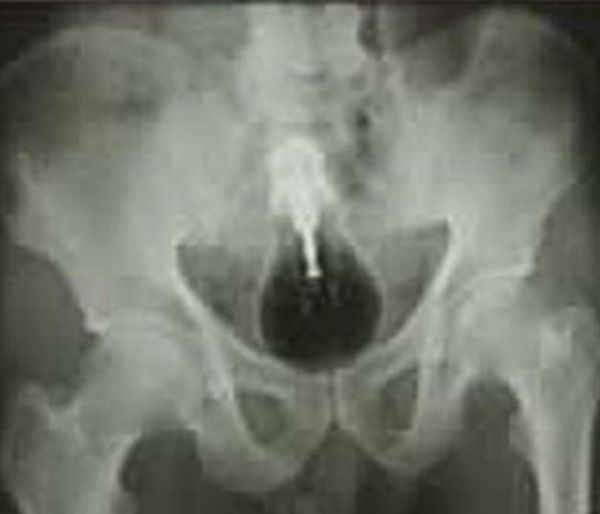 Image Source : X-Rayschools.Net
A glass light bulb was found to be in the anus of a prison inmate in Pakistan. The case came up when the prisoner, Fateh Mohammad complained about the pain in his lower abdomen. The prison authorities took him to the nearby Nishtar hospital where it had found that a glass light bulb was stuck up in his anus. His misery came to end when a one-and-a-half hour surgery was performed to remove the object.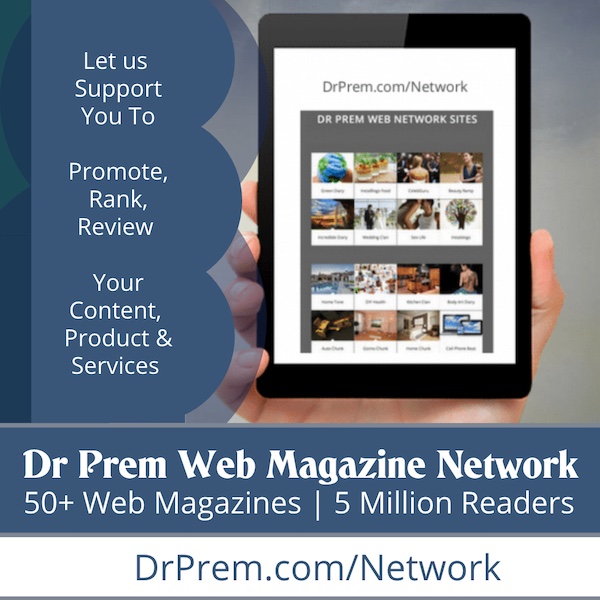 Live eel in the abdomen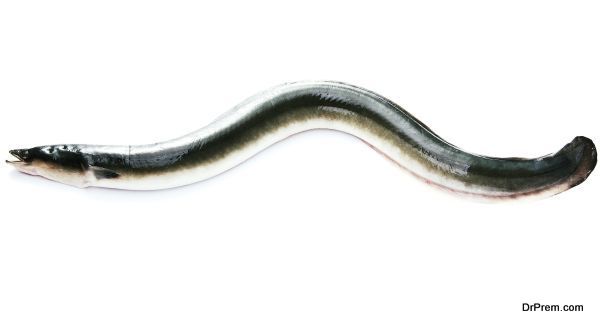 A 39-year old, unmarried man came up in an emergency room in Shunde, Guandong province, stating that an eel was stuck up in his bum when he was copying a scene from an X-rated film. The eel was moving through his body and trying to find its way out. A team of surgeons spent hours for removing the eel from his body, which was alive when they got it out but died soon afterward.
Man infested with worms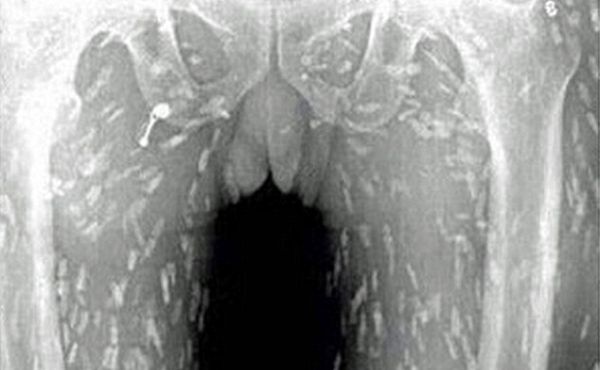 Image Source : I.DailyMail.Co.Uk
A man went to his doctor complaining about his stomachache and itchy skin. When the doctor performed a routine X-ray on the man, he found that the man has overrun by hundreds of tapeworms. The doctors blamed sushi for his condition. Moreover, the X-rays had also revealed that tapeworms had infested his groin area. These worms result in tissue infection, which leads to the creation of solid lumps on the skin and eventually causes seizures. Such type of weird stuff in the human body will definitely cause a panic situation to anyone.
X-rays are good for diagnosing a problem, which is present inside the body.However,sometimes they find things that are way beyond the ordinary.