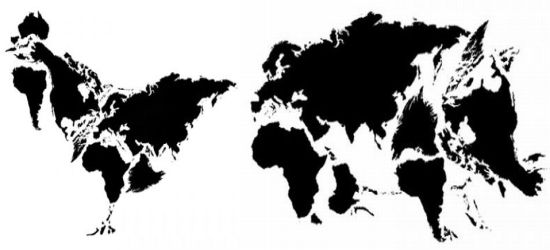 Designer: Kentaro Nagai
Project: 'Piece together for peace'
Outlay: Map animals. The designer has used the world map to form twelve animals from the Chinese zodiac.
First impression: Magnificent!!! Firstly, because of the artistry, to come out with such impressive animal formations using the World map (in different formations) is simply a treat to watch (check out these twelve formations in flash presentation), secondly the title of the project – 'Piece together for peace'; a perfect title that explains the artist's plan of action i.e. Pieces (countries) put together for harmony and that too in various formations (twelve in all).

Creativity: 10/10
After effects: Go about telling people that you came across something that just blew you apart. Awesome!
Via: SwissMiss