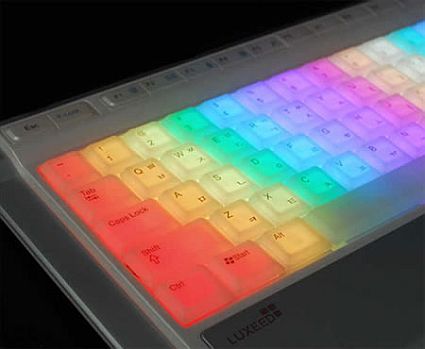 Keyboards come in different styles and versions, since they are the most used input source in a computer system, they ought to be beautiful.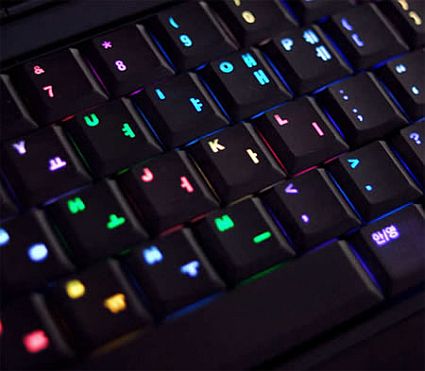 While some keyboards may burn holes right through your pocket, some might just be the one for you. Similar to this concept is a new sparkling LED keyboard from Luxeed Korea. These keyboards are available in two versions – a white keyboard with programmable lights where the whole key glows in a color set by you and a black keyboard in which only the letters glow. Both these keyboards are controlled by software, which allows you to program the keys to light up in pattern or when you hit them, you will also be allowed to create your own pattern or simply set it to glow in your favorite color.
The white keyboard is priced at $127 and the even luxurious black keyboard comes for $134.
Via: New Launches