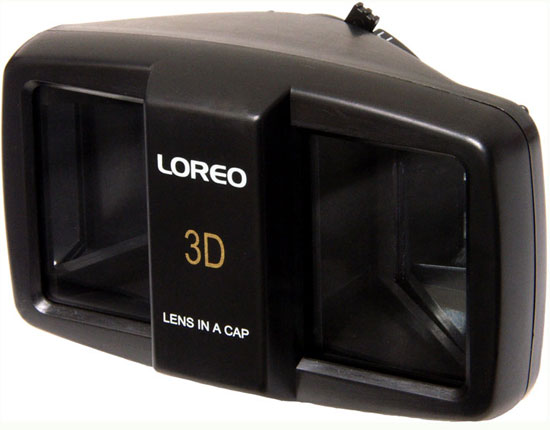 There is nothing phenomenal about this product but it isn't bad either. Loreo has released a 3-D lens cap especially for SLR cameras that come with interchangeable lenses.
As the name goes, it is a cap which you can fix where your lens is. Then it captures two images that are slightly skewed from each other and when you see it using 3-D viewer then it gives an illusion of a real life depth and makes it look like a 3-D image. Using SLR as base camera it ensures high quality images and provides crystal clear 3-D experience. But this is not a new concept as there are already lenses for other type of cameras that do the same job.

Use of SLR and price of $100 are only two things that work in favor of this not so great device. I am calling it not so great because it need 3-D viewer for viewing and that's really not a technology that will tempt anyone.
Via: Dvice