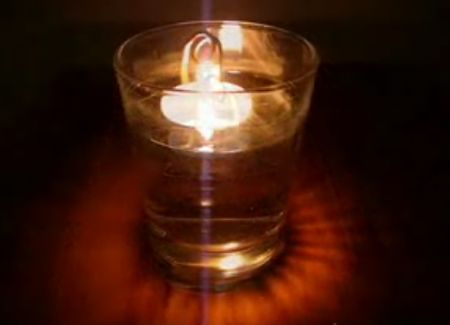 Lighting system for outdoor as well as household Christmas parties are almost mandatory, but not necessarily an expensive one. That's what this exciting DIY will teach you to put together an inexpensive steam candle for Christmas.
Though, the task is not much complex, but you will have to arrange certain objects, including extremely thin copper tubing, a 10-pack of dollar-store tea lights, some ordinary juice glasses and needle-nose pliers. Along with that, of course, it will ask for your precious time to compile the fully functional unit.
When you are ready with everything in the text, watch this video below and follow the steps, which will end with a neat, clean and a sort of cool rotating steam engine feel. Now, tell me would not the rotating steam engine candle be a cool Christmas surprise for your guests.
Via: Monicel